Justin Timberlake reunited with his old band *NSYNC for the first time in 10 years at this weekend's MTV Video Music Awards 2013.
Giving boyband fans a huge treat, Justin and former bandmates Joey Fatone, Lance Bass, JC Chasez and Chris Kirkpatrick performed two of their most famous hits to the screams of the audience at Barclays Centre in Brooklyn, New York.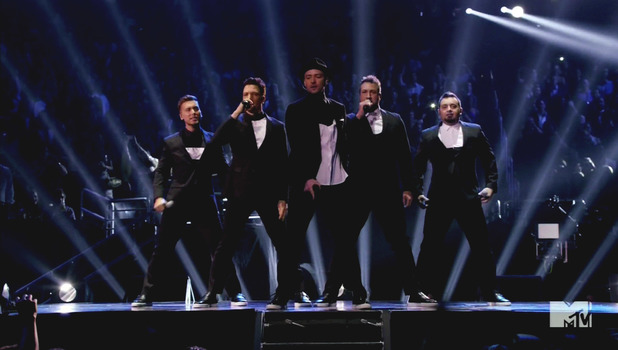 Justin started the performance on his own with a medley of his early solo hits 'SexyBack', 'Like I Love You', 'My Love', 'Cry Me a River' and 'Rock Your Body'.
His former bandmates then joined him on stage to play the *NSYNC tracks 'Girlfriend' and 'Bye Bye Bye'.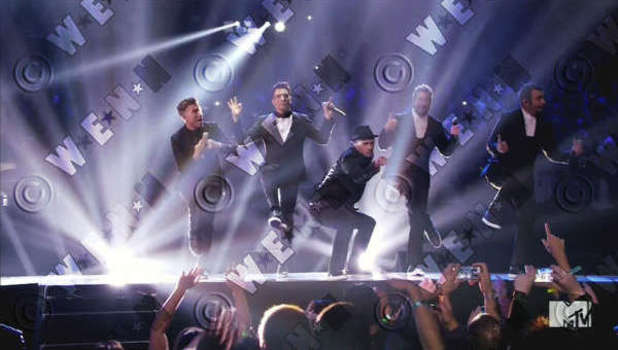 This was their first public performance since they sang the US National Anthem at their *NSYNC Challenge For The Children event in 2004.
*NSYNC took to the VMAs stage last night (August 25) before Justin was given the prestigious 'Michael Jackson Video Vanguard Award' by friend Jimmy Fallon.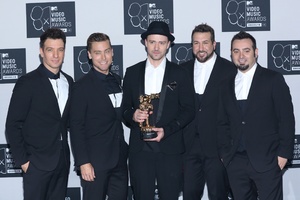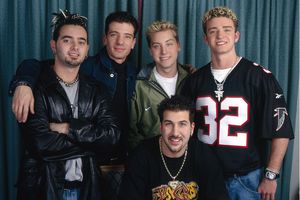 Justin then closed the set with solo versions of his latest hits 'Suit & Tie' and 'Mirrors'.
Other performances on the night included Lady Gaga, Katy Perry and a raunchy duet between Robin Thicke and Miley Cyrus.
Are you excited about Justin Timberlake and *NSYNC reuniting on stage? Tell us below.