Cheryl's Cole's tattoo artist Nikko Hurtado has revealed her full back and bum inking and described Cheryl as a "tough cookie".
Although the American doesn't name Cheryl on his Instagram account, it's clear from the picture that it's the Girls Aloud singer.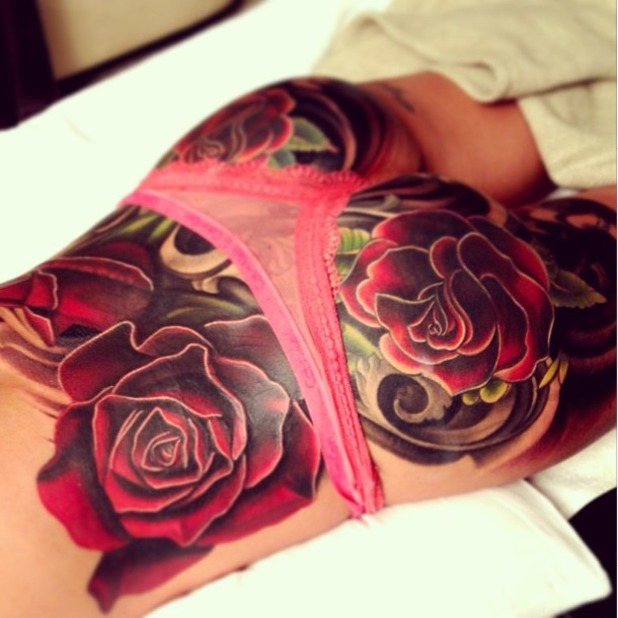 Cheryl first unveiled
her huge rose tattoo
- thought to be her 10th - when she performed with Girls Aloud earlier this year.
In an interview, she said: "It was really painful, but I think I'm done with tattoos now. It took 15 hours in total."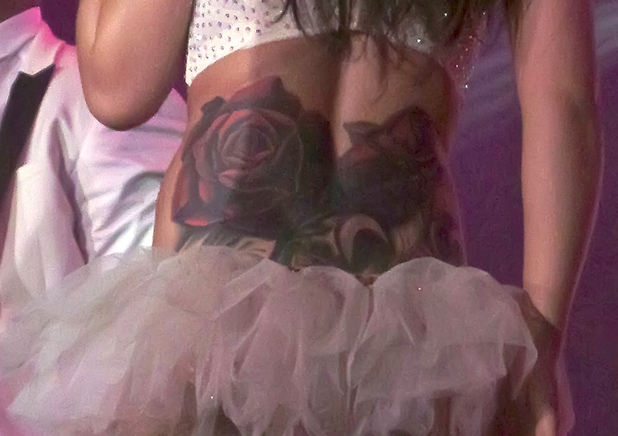 The inking was completed in January and, at the time, Nikko tweeted: "Just finished tattooing @CherylCole for two days in a row.
"Man is she a tough cookie. Can't wait to show you guys what I'm doing for her."
Today (24 Aug), Nikko took to social media again to post a picture of the completed tattoo, with the message: "Here is a in progress shot of a Tattoo I've been covering up and reworking.
"Really exited to show healed shots. It was some intense tattooing sessions. She's tough as nails."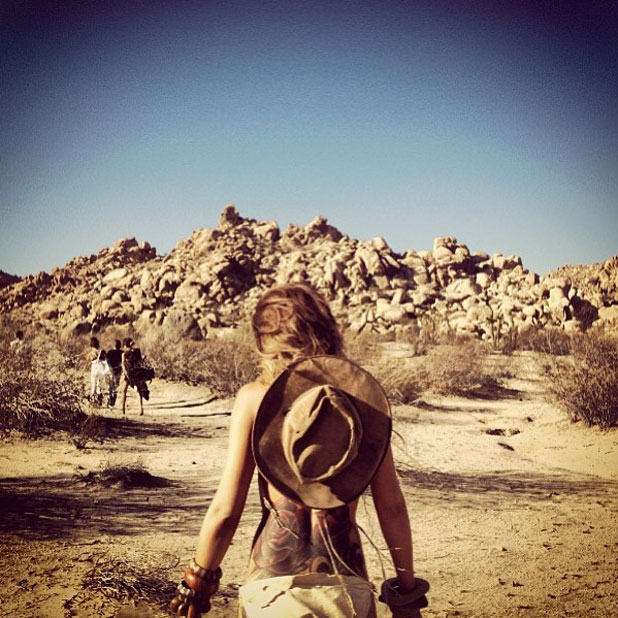 Although Cheryl says that she just liked the design and the tattoo doesn't symbolise anything, she's clearly proud of her body art.
The 'Call My Name' singer recently showed it off on Twitter in a picture from her holiday to the US.
After 15 hours of agony, we'd be flaunting it too!
Do you like Cheryl Cole's tattoo? Tell us what you think below!
Watch the video for Cheryl's single 'Call My Name':