Katie Price's husband Kieran Hayler has posted the first picture of his wife since she gave birth to their son Jett Riviera.
The photograph shows the loved-up couple, who married in January, sharing a kiss following the dramatic arrival of their baby boy.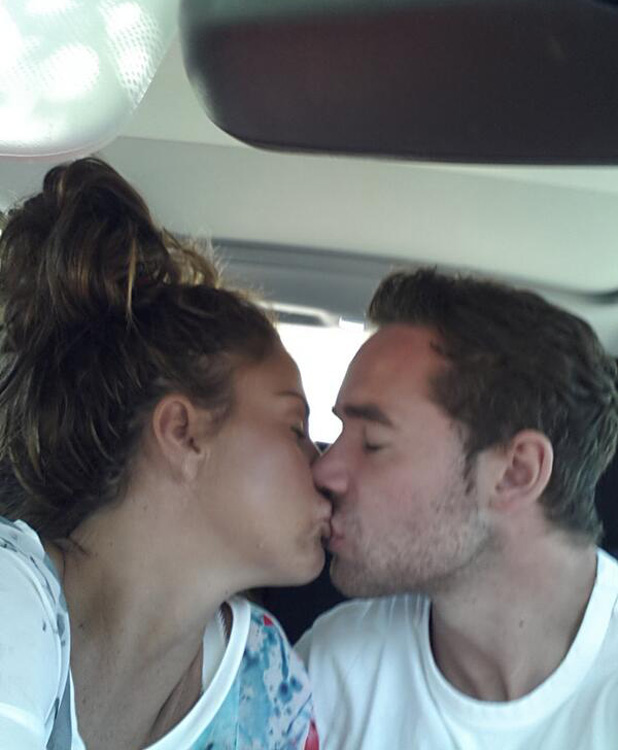 Sharing the snap with his Twitter followers, Kieran said: "It's been a tough 3 weeks but we are closer and more in love than ever before. I love my wife @MissKatiePrice xxx."
Katie, who is already mum to Harvey, Junior and Princess,
gave birth to their son last week by emergency caesarean
after she was rushed to hospital while on holiday in Europe.
The former glamour model was on a road trip with Kieran and the children when her amniotic sac tore. While Katie stayed in hospital with Kieran and Harvey, her brother flew out to collect Princess and Junior so they wouldn't miss a pre-planned holiday to Australia with their dad Peter Andre.
In response to his picture, Katie, 35, replied: "@kieran0322 I love you more xxxx." The couple continued their declaration of love, as Kieran responded: "@MissKatiePrice not a chance I love you more. Xxxxxx."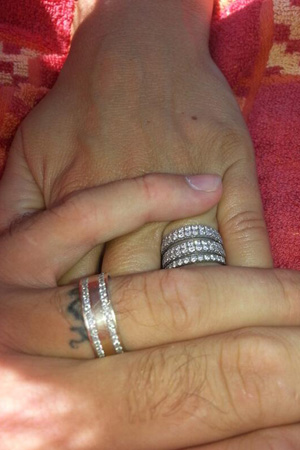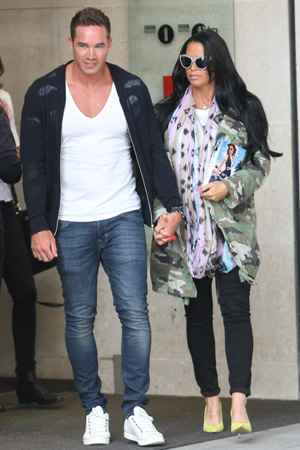 Kieran followed up his tweet apologising to fans for his "scruffy" appearance. He added: "Sorry I look scruffy haha. It's been a long 3 weeks and doing night feeds means I am not getting a chance to shave. Haha. Xxx"
Kieran later repeated his vows with a photo of his and Katie's wedding band's, saying: "In sickness and in health!!! We can get through anything.... #strongerthanever #vows."
Katie, who spoke about the birth of Jett earlier this week, added: "Soo nice to actually lie out in the sun. I'm going to enjoy every min left till sun goes! Hubby gone to feed Jett at hospital xx #handsondad."
See who else has given birth this year in our gallery of stars below:
Copyright: Love & Lust London