Kelly Brook looks sizzling hot as Jessica Rabbit in Lawson's music video for their new single 'Juliet'.
The band - made up of Andy Brown, Ryan Fletcher, Joel Peat and Adam Pitts - wanted a sexy woman to appear in the new video, and it seems they made the perfect choice!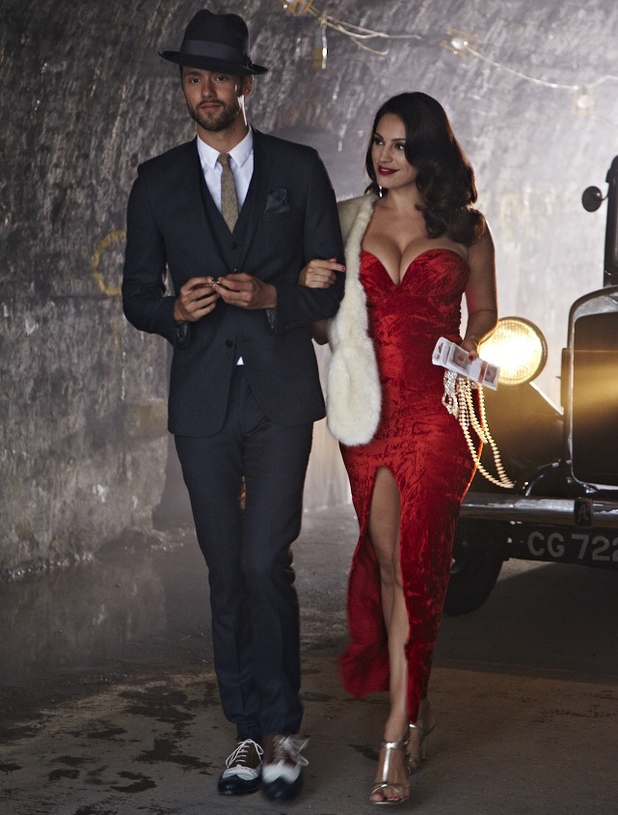 In these behind the scenes shots, Kelly is seen walking down the road arm-in-arm with lead singer Andy.
She is showing off her curvaceous body in a smoking hot red velvet gown.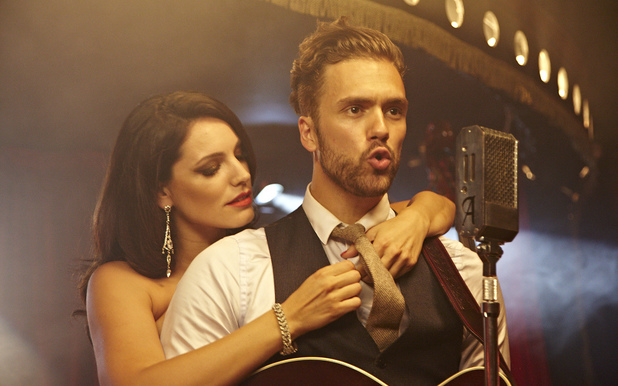 Kelly is also seen seducing the musicians as they perform on stage inside a dark and dingy club.
Her brunette hair has been styled into soft waves and she is sporting a bright red pout as she attempts to unbutton Andy's shirt.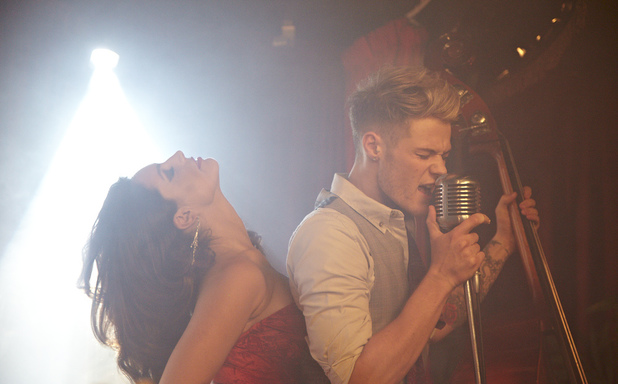 In another shot, Kelly appears to be seriously lost in the moment as she arches her back behind backing singer Ryan. Oo-err!
'Juliet' is Lawson's sixth single and it is said to 'combine a heavy rock beat with bounding pop riffs and a slight reggae twang'. It is released on 13 October.
Sadly, 'Juliet' isn't available to watch right now - but here is the video for 'Brokenhearted'!