We reckon Courtney is going to cause a stir in the CBB house having closely followed her antics over in the US over the past few years. But if you have no idea who this glamorous blonde is, fear not! Here's an introduction…
Courtney Alexis Stodden is an 18-year-old American television star, model and aspiring singer who become known in the States for her controversial marriage to
Green Mile
star Doug Hutchison in 2011.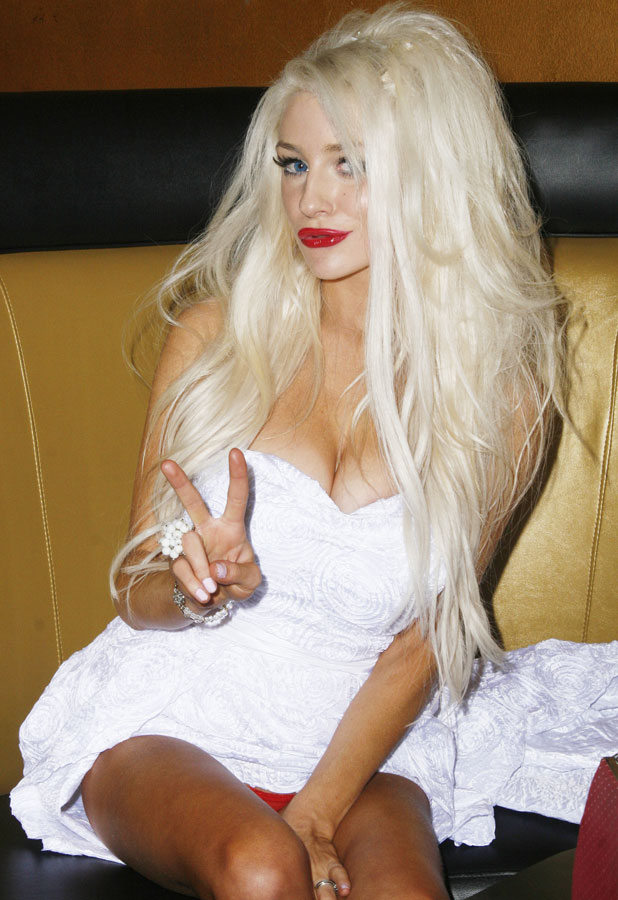 She was 16 at the time, he was 51. They first made contact via email when Courtney enquired about online acting workshops that Doug was running. Their romance then developed over the internet before they married in Las Vegas – with Courtney's parents' approval.
Doug has said he told Courtney's parents if they didn't approve of the relationship he would step back. Courtney's mum initially monitored their online conversations but, as Courtney is a devout Christian, eventually allowed her to make her own decision.
But while Courtney and Doug claim they're happily married, it hasn't all been plain sailing. They've had to endure plenty of abuse from strangers over their age difference and Doug says his own manager and agent dropped him, and some of his family have disowned him.
Before the marriage controversy, Washington-born Courtney was working as a model and singer. Now, an aspiring country singer, she most recently appeared on the second series of VH1 show
Couples Therapy
, alongside Doug.
She's also known for her love of very skimpy clothing and very high heels.
Her Twitter bio contains a Marilyn Monroe quote - "it's better to be absolutely ridiculous than absolutely boring." Does this mean we'll be seeing a wild side in the
CBB
house?
Perhaps she's hoping to follow in the footsteps of previous US housemates Spencer Pratt and Heidi Montag and build a profile in the UK.
Check out some of Courtney's most memorable moments in pictures below:
Copyright: WENN Josiah True