Demi Lovato celebrated her 21st birthday this week by giving back to kids in Africa.
Taking a break from her duties as a judge on US
X Factor
, Demi headed to Kenya to do some work with Free The Children, a charity that works to eliminate the exploitation of children around the world.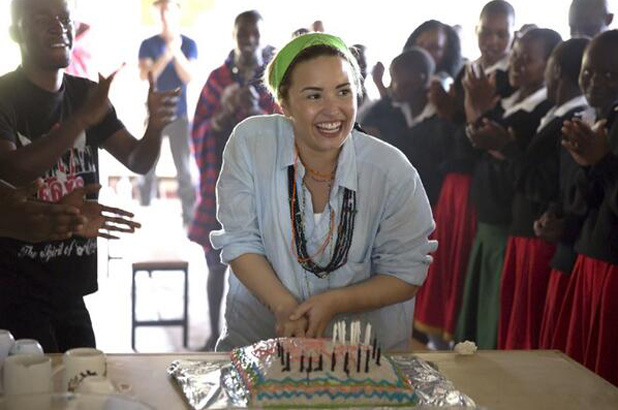 The 'Heart Attack' hitmaker - who turned 21 on Tuesday (20 August) - celebrated her milestone with local school children and community members, who surprised her with a birthday party.
In a photo posted to Twitter, Demi is seen cutting into the cake, as school children surround her with applause. Demi also shared a video of the celebrations and sing-song, adding that the moment had left her "speechless".
Demi tweeted last night (21 August): "This trip has been such an amazing experience. Yesterday was the best birthday of my entire life!!! @freethechildren."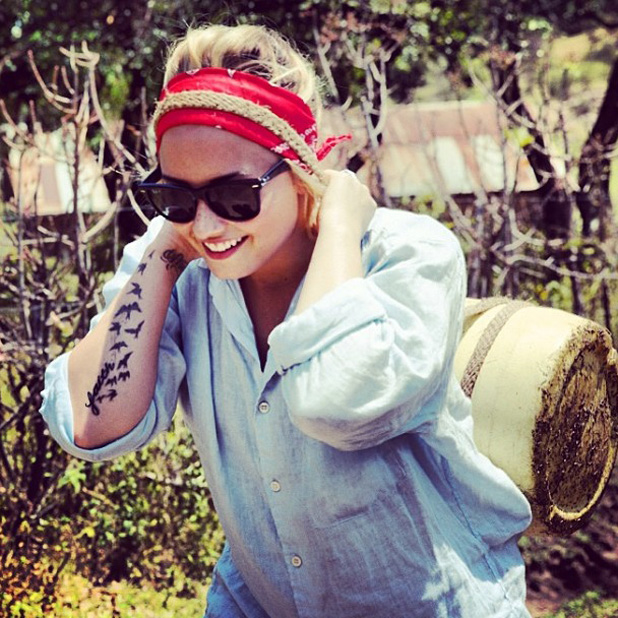 But perhaps the biggest surprise was Demi revealing that she'd been given a goat!
Sharing the news on Twitter, she said: "Btw... No big deal or anything but... One of Maasai communities gave me a GOAT for my birthday!!!!!! ...I named him Billy."
Demi couldn't quite contain her excitement after landing in Africa last week (14 August), and asked her Twitter followers: "Am I seriously in AFRICA right now?!!!?!??!?!"
After celebrating her first steps into adulthood in Kenya, and working alongside community members to help build a new school for local children, Demi's adventure has now come to an end.
She said last night: "This place is absolutely incredible. I'm so in love with Kenya. I'm so sad I'm leaving...."
Watch Demi's birthday surprise below:
Aug 21, 2013 | What an unreal birthday. Speechless. @freethechildren by ddlovato on Keek.com