Dionne Bromfield has told Reveal her upcoming third album will be her best and most personal ever.
We caught up with the singer-songwriter at Virgin Media's V Festival at the weekend, where she was looking gorgeous and enjoying the sunshine and music with friends.
She told us: "I'm just finishing my third album. We're 90% there so next year everyone will hear it. It's my best and most personal album yet."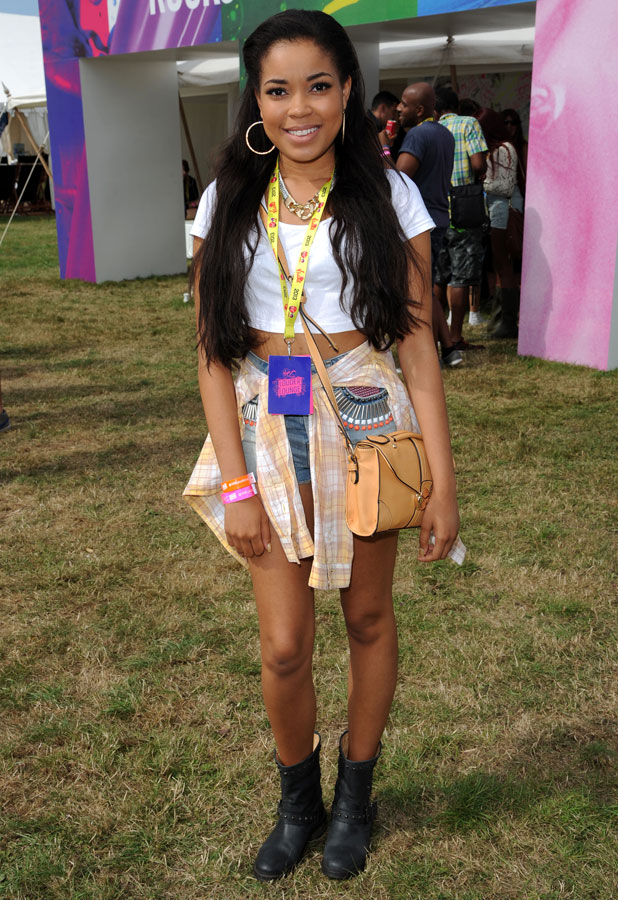 Dionne continued: "I personally know an album is done when I can't write about anything else. A lot has happened in the last two years and that's gone into the album and made it personal. For me, when I sing some of the songs it makes me think of certain things."
The 17-year-old didn't want to put a time estimate on when we'd hear the first track from it but suggested late January/early February. Mark it in your calendars!
"I've done a listening session and I sold it out which is amazing," she said. "I was so nervous to see the response of everybody but they loved it so hopefully the rest of the world will like it!
"I was 15 when my last album came out and I'll be 18 when this one is released so there is more I can do. When you're under 16 there is so much you can't do, like go on TV after a certain time, so it can be complicated."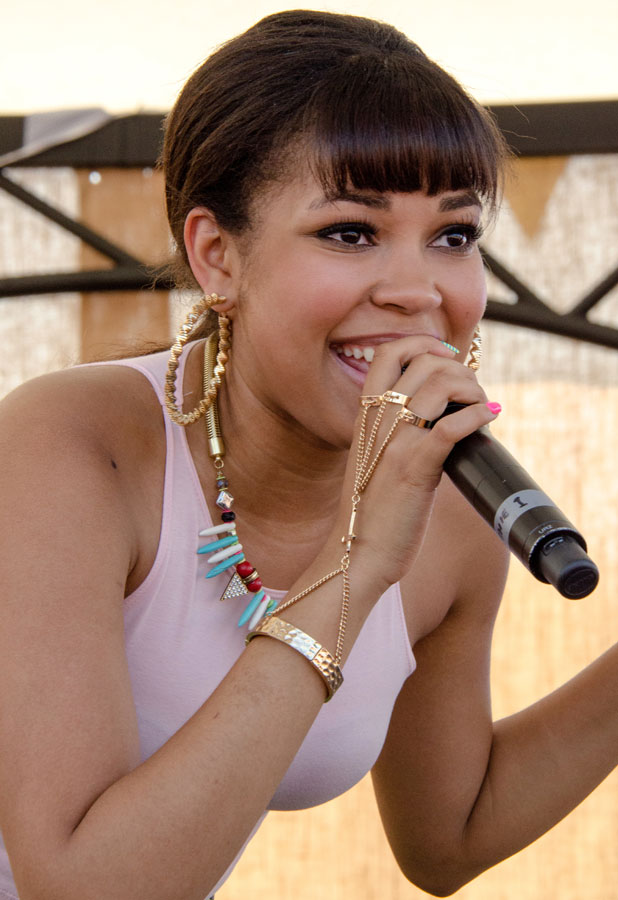 We chatted with Dionne in the Virgin Media Louder Lounge at the Chelmsford, Essex site on Sunday (18 August), the day after Beyoncé had headlined Hylands Park.
'I love Beyoncé - she can do no wrong!" Dionne told us. "I'm really liking her new hair now - although she can pull off anything!"
She also told us she'd definitely be catching Kendrick Lamar's set and Emeli Sande on the main stage.
While we were chatting to Dionne we had to ask about those amazing underwater shots she recently did for a
The Sims
computer game campaign - no easy task, we know, from countless years spent watching
Britain & Ireland's Next Top Model
.
"I know!" laughed Dionne. "I was underwater for six hours so it was tricky but I didn't care because it was for
The Sims
. I was addicted to that game so when they asked me to do it I was like, 'This is the best thing ever!' It was filmed the same place they did
Top Model
and I had to watch a health and safety thing. The models were saying how awful it could be so I was initially like, 'I don't want to go in!' But I did and I loved it!"
Well, the final shots certainly look amazing!
More stars at Virgin Media's V Festival below!
Copyright: Rex Features AKEM