Michael Bublé has treated his pregnant wife Luisana Lopilato to a baseball game ahead of the birth of their first baby.
Michael and Luisana recorded a video of themselves while sitting in the stands and it shows them both singing 'Take Me Out To The Ball Game'.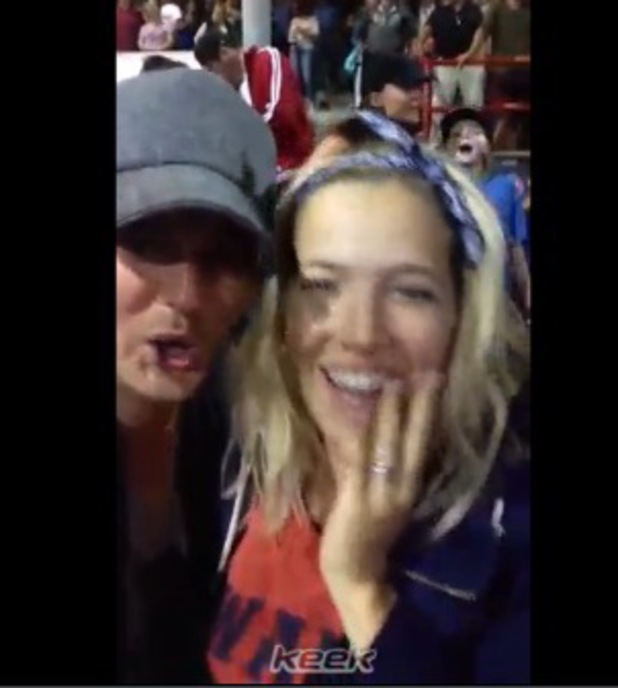 Canadian crooner Michael was clearly trying to keep a low profile, as he covered up in a large baseball cap with the peak pulled down.
But his singing voice is instantly recognisable in the clip as he belts out the tune alongside his heavily pregnant wife, who is due any day.
Luisana, who is expecting a baby boy, is full term now but she is still looking seriously fresh-faced in the Keek video.
With no make-up on and with her blonde hair tied back with a blue and white headscarf, the Argentinian model was all smiles as she (attempted) to sing along.
English is not Luisana's first language but she was sure as hell giving it a good old try!
Luisana later shared the video with her fans on Twitter and commented: "My first baseball game!!! Take me out to the ball gaaaaaame!!!!"
Watch Michael and Luisana's video here:
| Keek.com