One Direction were left speechless over the support of their fans last night, at the premiere of their first ever feature film, This Is Us.
While greeting hordes of die-hard Directioners who shared a mixture of excitement and tears,
Harry Styles
, Niall Horan, Liam Payne, Louis Tomlinson and Zayn Malik, were overwhelmed as they made their way down the red carpet at London's Leicester Square on Tuesday (20 August).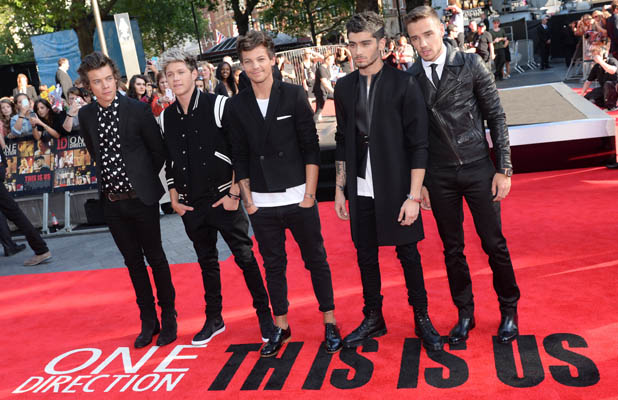 "It's so crazy, it's just unbelievable," explained a shocked Niall. "Look at this, what a spectacle."
Niall, who had to contend with screaming fans chanting his name, continued: "The fans never cease to amaze us, they're just incredible. If it wasn't for them, this wouldn't happen.
"Three years isn't a very long time and for what they've done for us in a short space of time is amazing."
Thousands upon thousands of adoring fans - girls, boys, mothers and grandparents - who waited hours, some even days, to get a glimpse of the group, were all present to welcome the pop stars on the red carpet.
Simon Cowell, Ronnie Wood and fellow
X Factor
stars JLS and Little Mix also turned out in force to show their support.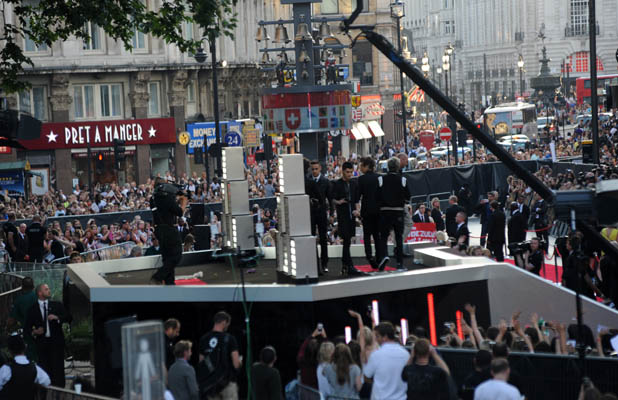 Despite the screams, music and general euphoria of the highly-anticipated event, the boys continued to express their thanks.
"I didn't expect this kind of reception, no way," said Harry. "The fans always surprise me in everything they do."
After plenty of picture opportunities and signing autographs with the lucky wristband holders in the specially-built pens, the five-piece headed into the Empire Cinema to watch their film.
For the few that managed to secure tickets into the cinema, they got to have another close-up look at One Direction, along with Simon and director Morgan Spurlock, as they gave a brief onstage presentation.
Morgan, who earlier declared himself to be a fully-fledged Directioner after editing all of their concert footage, added: "They're continuing to blow up. They're the biggest global phenomenon.
"Working on a movie like this, you think one of them is going to be a diva or something like that but they're not. They are just five ordinary boys in an extraordinary situation, that's why they're successful."
As for the film, which features an all-access look at life on the road for the global pop stars, Harry continued: "We were very hands on throughout the entire film. We didn't realise how hard it was to put stuff in, but it was more about putting stuff in than taking stuff out."
Watch a trailer for
This Is Us
below: