One Direction hysteria has officially arrived in London thanks to the premiere of their film One Direction: This Is Us, which is taking place in Leicester Square right now!
Despite not being allowed to bring tents, thousands of teenage girls have been camped overnight, desperate for a glimpse of Harry Styles, Niall Horan, Louis Tomlinson, Liam Payne and Zayn Malik.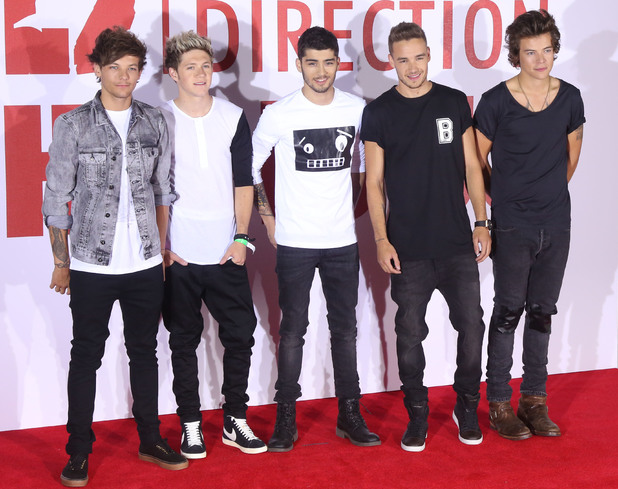 We popped down to the tourist hotspot to find out how these dedicated fans have been surviving….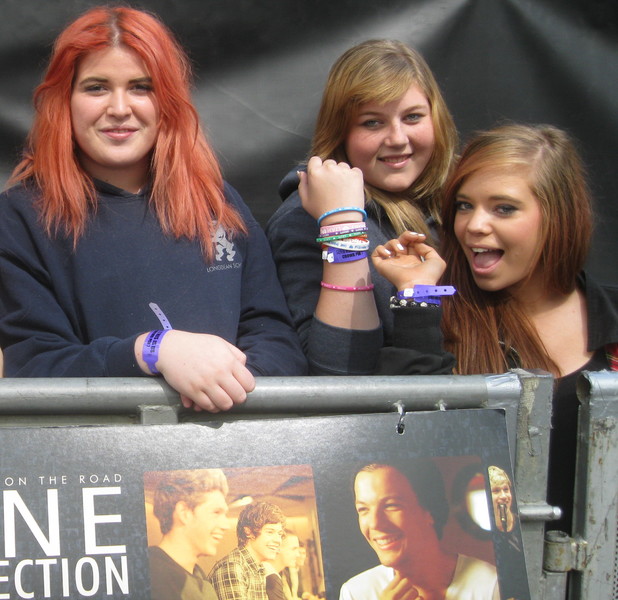 Scarlett Steeden, 18, from Hertfordshire:
"I just did my hair and makeup outside just using my mirror this morning because it was easier than queuing to use the loo in McDonalds. There's been a few arguments over these banners that are attached to the railings, as everyone wants one. People have reserved them by putting their names on them and everyone's hoping the boys might sign them as they walk past us, so we all want one."
Jess Wing, 17, from London
:
"It was quite cold last night because we only had a few blankets, so that was a bit horrible. It was good weather though, but it was still cold. There was a good community spirit around, everyone was singing together – people kept giving us weird looks, but we kept on singing anyway. One Direction songs, obviously!"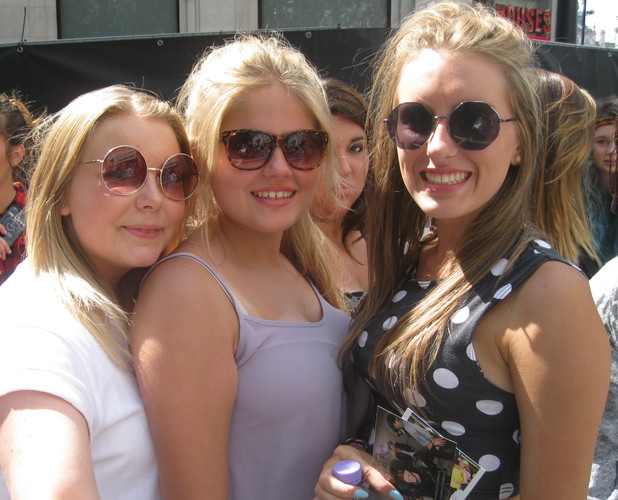 Danielle Clarke, 16, from Enfield:
"We got here yesterday at 2pm. Camping was better than I thought it was going to be, there was a good atmosphere, everyone was singing – although we did see a rat! The queues to do your hair and make-up and to charge your phones up in McDonalds were out of the door though - a total nightmare. You just had to make conversation with other people to pass time. Last night the security guards last night closed off the part of the Square that we were camping in and people were only allowed in there if they had a sticker. They were really nice and played us One Direction over the megaphones."
Millie Salmon, 16, from Enfield:
"Earlier today, there was about 3,000 fans. I was told that Leicester Square can hold 5,000 - so perhaps that's what the total turnout will be. It's great to be here but it took us two hours to find a loo in middle of last night, as McDonalds closed at 3am, so we walked to Piccadilly Circus, to Charing Cross at about 4am to try and find somewhere…we eventually did."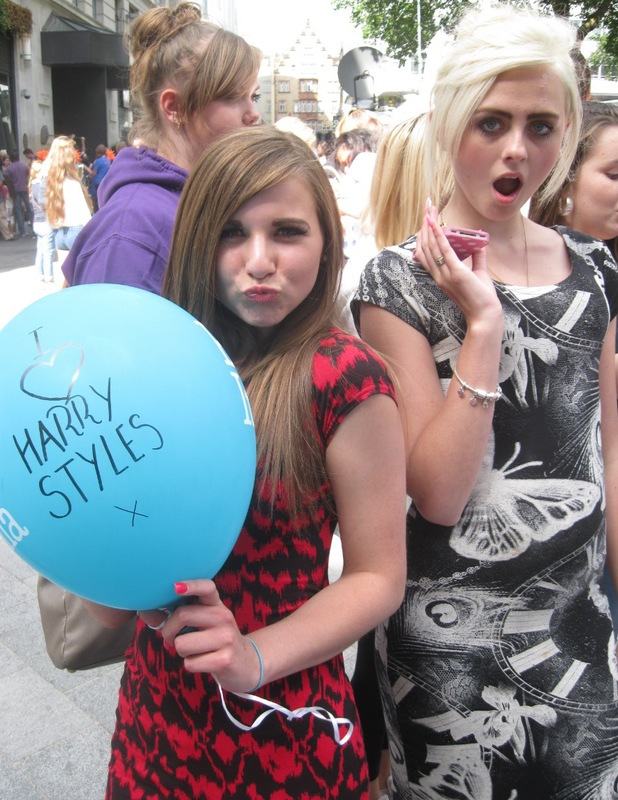 Ellis Foord, 16, from Essex:
"Niall is my idol. When I first met him, he built my confidence up when he told me to keep doing my YouTube videos and that really helped me build my confidence up – and then I got more views on YouTube! I can't wait to see him again. We've been everywhere to charge our phones up and places are giving water away for free as well, which is great. We didn't really sleep a lot last night, but there was this old lady who had come to support the band and she camped over as well. She was hilarious because she kept complaining that there was no room when she had so much space around her."
Jordan Hopkins, 16, from Essex:
"We've been here since Sunday. When we first got here, lots of people kept asking us why we were here and everything and we kept getting weird looks!"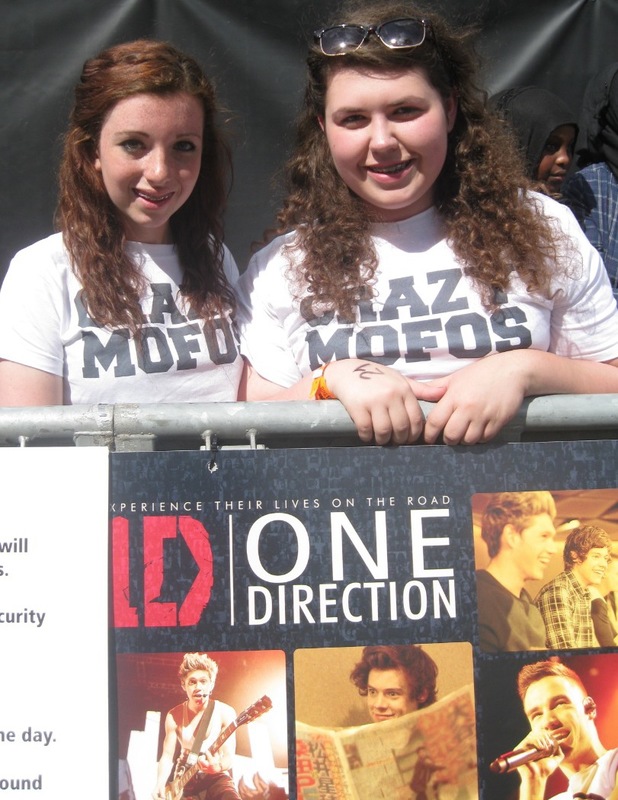 Charlie McGrough 16, from Lincolnshire:
"We've been here for three days. Camping's been fun but we haven't slept much. We weren't allowed to bring tents, so it did feel a bit weird sleeping on the streets. I've had my hair in plaits for ages and did my make-up outside because the queues to get ready in the toilets are ridiculous."
Teri Beardsley, 16, from Lincolnshire:
"We've been banned from using the toilets in KFC and we're not allowed to use the one's in the hotels, so McDonald's is basically the only place around which is a nightmare."
Additional reporting by Charlotte Dykes
Watch a trailer for
This Is Us
below: