Taylor Swift appears to have a secret talent for making jam, as she gifted her musician friend Ed Sheeran with a homemade jar of the stuff yesterday.
The award-winning songstress prepared a pot of jam for Ed - who is currently supporting her on tour in the States - and even attempted to mock Kanye West in the process, by making a joke out of his infamous speech interruption at the 2009 MTV Video Music Awards.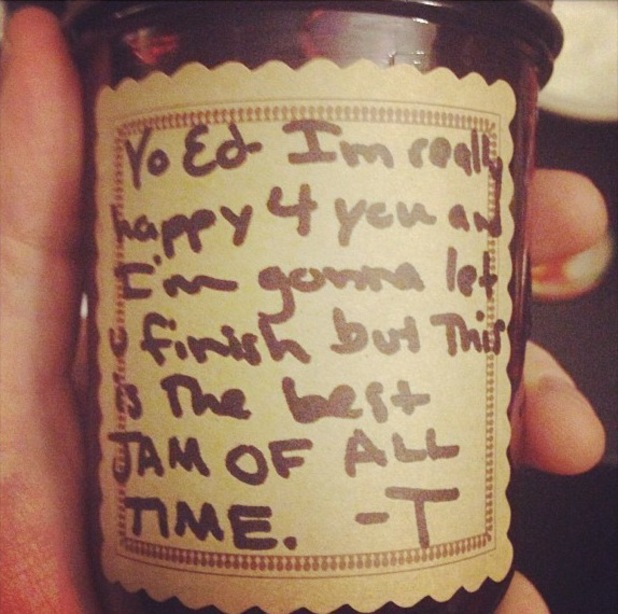 UK chart-topper Ed showed off his sweet treat from Taylor in a picture that he uploaded to Twitter on Monday (19 August). He captioned the snap: "Taylor made me some jam. Amazing."
On the jam jar's label, Taylor had hand-written a joke referring to Kanye's MTV rant that read: "Yo Ed - I'm really happy for you and I'm gonna let you finish but this is the best JAM OF ALL TIME. - T."
Her message seems to be making light of the embarrassing moment when Kanye stormed the stage four years ago while Taylor was collecting her 'Best Female Video' award for the smash hit 'You Belong With Me'.
The rap superstar was seen taking the microphone from Taylor before she gave her acceptance speech and said: "Yo, Taylor, I'm really happy for you, and I'm going to let you finish, but Beyonce had one of the best videos of all time."
And this isn't the first time that 23-year-old Taylor has poked fun at Kanye's VMA interruption.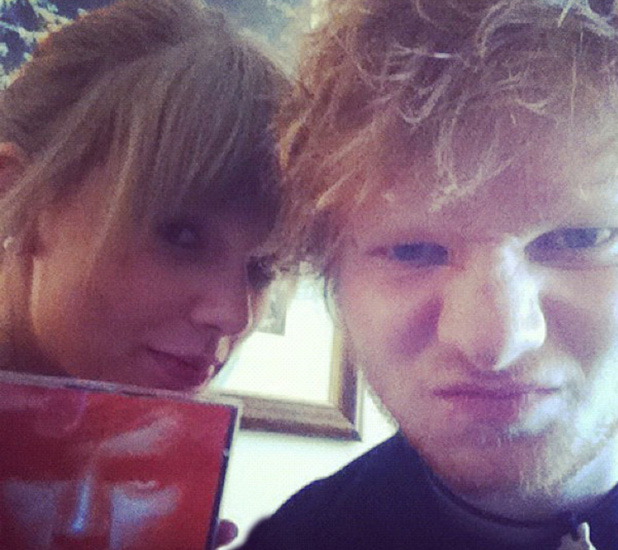 After discovering that she has been nominated for two Video Music Awards this year (for 'Video of the Year' and 'Best Female Video'), Taylor tweeted: "Two VMA nominations!! If you vote and get us one, I promise to keep a firmer grip on the mic this time ;)"
Funnily enough, Kanye is actually said to be attending the MTV award ceremony later this month, where he will be performing some of his new material.
That should be interesting!
Are you looking forward to the VMAs this year? Let us know below.