Former X Factor star Olly Murs has offered to send Simon Cowell a babygro after it was revealed that he is having a child with US socialite Lauren Silverman.
Olly, 29, performed at Virgin Media's V Festival on the weekend and admitted that he would probably send his former mentor a gift for his unborn little one.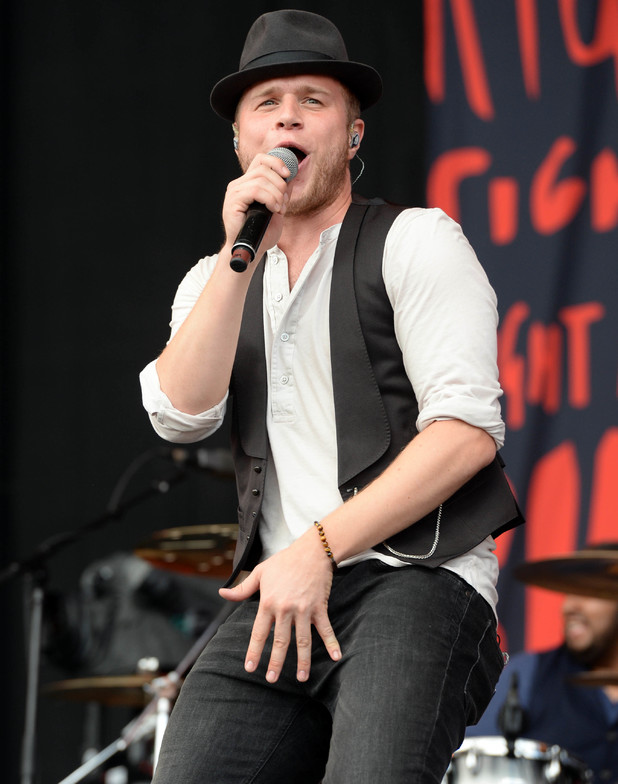 "If it's true, then I'm going to send Simon a babygro with 'Olly' written on it," he admitted backstage. "That and some flowers!"
Olly was sounding pretty horse when we caught up with him at Hyland's Park in Chelmsford, Essex, on Sunday (18 August).
Having already performed an energetic set at the Staffordshire leg of the festival the day before, it's clear his voice was suffering.
But the former
Xtra Factor
host said: "I drink lots of honey and lemon before going on stage. Loads of other people drink beer at a festival - but not me, it's all about honey and lemon."
How very rock 'n' roll, Olly!
Check out all the pictures from V Festival in our gallery below:
Copyright: Rex Features AKEM