Liam Payne has admitted he cried watching his dad speaking about him in One Direction's This Is Us movie.
The British boyband's family members contributed to the 3D film, which gives fans a look at their daily lives, and Liam admits watching what his parents had to say about him was an emotional experience.
Speaking to ITV's
Daybreak
, Liam said: "I think for me, for all of us, actually, sitting watching the film I genuinely cried when I heard my dad say about wanting to take me out to the pub and stuff because we never hear from them what it's like for us to be away from home.
"It's a bit strange for us to hear the truth from them. It's quite sad but it's nice to hear and they're so supportive."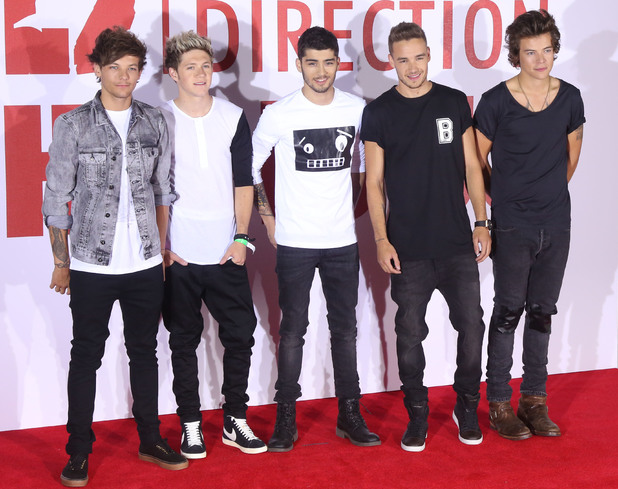 Harry Styles added: "Thing is with parents, especially in the film, anytime they're ever on TV you know that they love it, but when they watch it they go, 'Oh I don't want to be in that, it's so embarrassing' but really they're texting all their mates going 'I'm in the film!'"
Harry, Liam and their One Direction band mates Niall Horan, Louis Tomlinson and Zayn Malik are just back in the UK following the US leg of their 'Take Me Home Tour', but rather than having time to chill out, they've been straight onto promotional duties for their movie.
Zayn said: "It's fun, for me it's the best part of the tour because you get to come off stage and then you get to go travel to the next city with your mates and feel like you're part of a road trip."
Liam added to Louis: "I liked what you said this week when you were saying it was like a pirate's life, that was quite funny."
This Is Us
opens Thursday.
Watch a trailer for
This Is Us
below: