One Direction aren't the only artists with loyal fans who'll go to extreme lengths to get near them... Conor Maynard's Parisian fans recently jumped on train tracks for the chance to be closer to the star.
Reveal caught up with Conor in the exclusive Virgin Media Louder Lounge on Saturday (17 August) following his blistering set at the Hylands Park, Chelmsford site of Virgin Media's V Festival.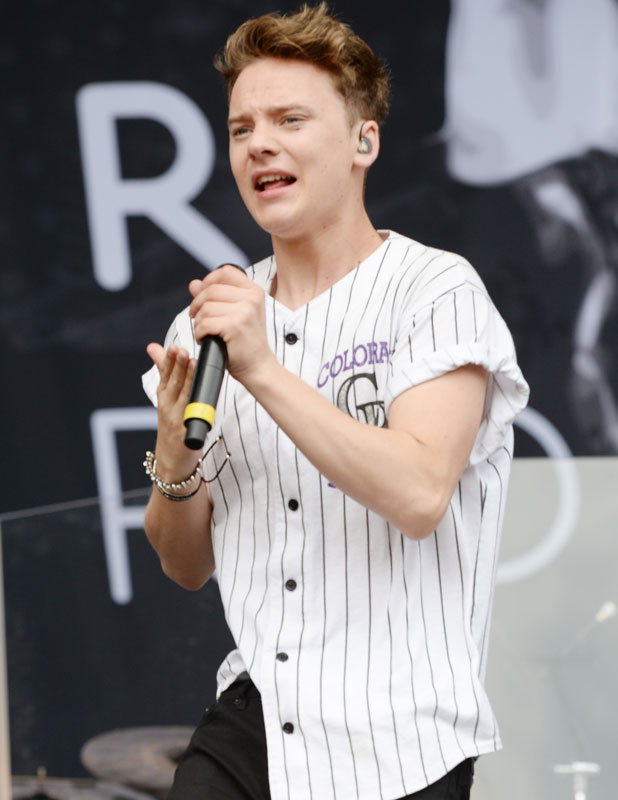 We had to ask him if he'd seen the recent documentary,
Crazy About One Direction
, which detailed what the most passionate fans will do to get near their idols.
"I didn't see it but I saw people tweet about it," he told us. "I was recently at a Paris train station and fans started jumping on the tracks to get to me. It was scary. I know you like me, but you shouldn't probably choose life over me! That was pretty intense. It's quite scary when things like that happen because you don't want them to get hurt."
With such dedicated fans perhaps it's so surprise Conor's fab set drew big numbers across the weekend.
"It was amazing, it was crazy," he told us. "It was such a good crowd. Last year I was on the beginners' stage and this year it was the 4Music Stage. The difference was phenomenal, amazing.
"I wasn't expecting it as I knew I was going on early and that can be hard when a crowd isn't vibed up, but I walked out and just said, 'wow'. It was intense!"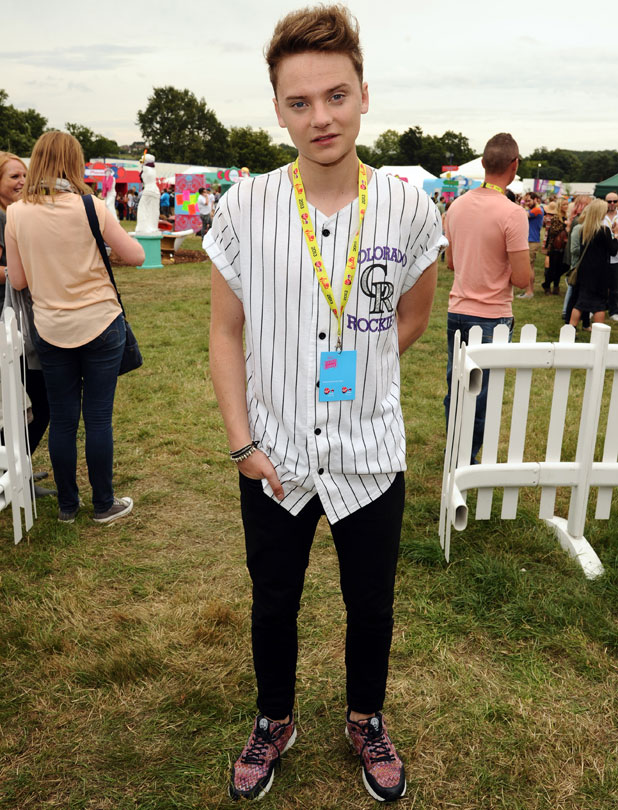 We spoke with Conor just after he left the stage and he told us he was planning a chilled out day at the Chelmsford site before leaving at midnight to get to Staffordshire for his performance the next day.
So, who was he hoping to see? "The Script would be cool," he told us. "I met Danny O'Donoghue recently and he's such a nice guy. I'll watch Labrinth later, too. I'm upset though because I'm a massive fan of Kendrick Lamar and we're on different days."
Conor also sent his well wishes to
X Factor
winner James Arthur, who had to pull out of his performances at the last minute. "I've heard he isn't very well. I hope you get better soon, James."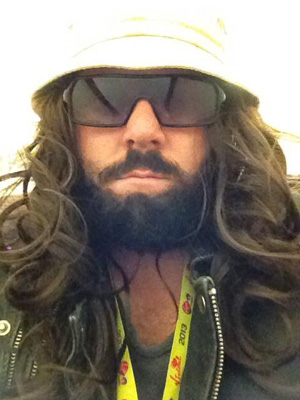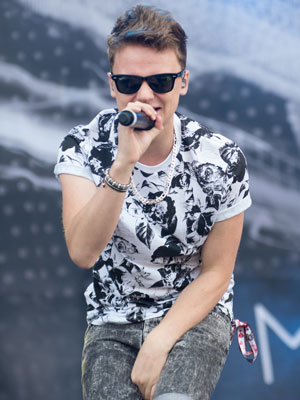 During our chat with Conor he was greeted by a
vaguely familiar looking man with long black hair and a hat pulled down to cover his face
. We racked our brains to figure out who it was... but came up short. Luckily for us, Conor was in the know!
"Am I allowed to tell you who that is?" he teased. "I feel like it's a secret. It's Keith Lemon! I didn't even recognise him. That is so funny."
Before letting Conor leave to enjoy the rest of his day, we had to ask what his plans for the year are.
"The new single comes out very soon so I'm getting ready for that. I have a lot of stuff coming up. I literally just got back from LA yesterday. I'll be back in your faces very soon - whether you're good with that or not!"
We're fine with it, Conor!
Check out a gallery of stars at Virgin Media's V Festival below:
Copyright: Rex Features AKEM