Beyoncé reportedly ordered £1,400 worth of Nando's chicken and sides following her headline performance at Virgin Media's V Festival in Chelmsford, Essex.
Showing she's a girl after our own hearts, the 'Crazy In Love' singer is said to have placed an order for the yummy dishes after
closing the main stage at Hylands Park on Saturday night (17 August).
According to reports, generous Beyoncé treated her crew to an order that included 48 whole chickens, 58 wing platters, coleslaws and rice dishes.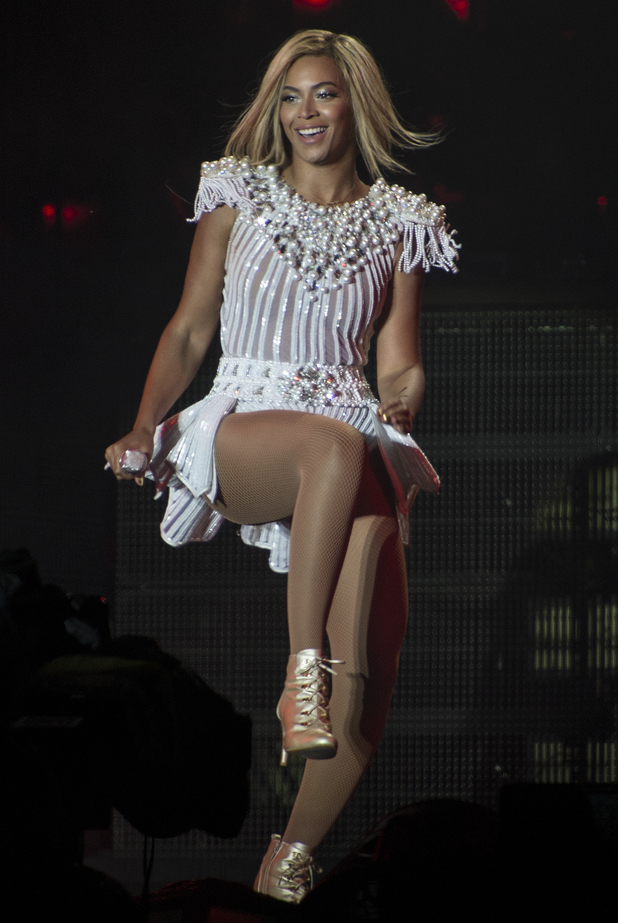 Beyoncé is known to be a fan of the chicken franchise; after a Dublin concert earlier this year she's said to have placed a £750 order for her crew.
The Texas-born singer put on a showstopping performance at Hylands Park on Saturday evening despite the drizzly rain. She then performed at the Weston Park, Staffordshire site on Sunday night (18 August).
During her set she showed off a new look - a brand new glossy blonde bob.
Check out more photos from Virgin Media's V Festival below:
Copyright: Rex Features AKEM