The Duke and Duchess of Cambridge have released two new informal family photographs of themselves and baby son Prince George that were taken by George's grandfather Michael Middleton.
In the first picture Kate is seen cradling her sleeping son while Prince William and their dog Lupo sit beside her.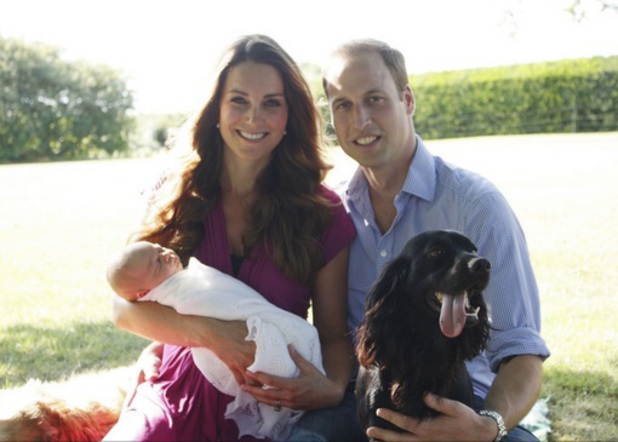 The second photo shows Kate again holding George while William proudly stands by her side. It's the first time we've seen
Prince George since he left hospital and was introduced to the world in a photocall outside the Lido Wing
.
Kate's father Michael Middleton took the family snaps in the sun-soaked garden of his Bucklebury, Berkshire home where Kate, William and George have been staying since George's birth at St. Mary's Hospital in London on 22 July.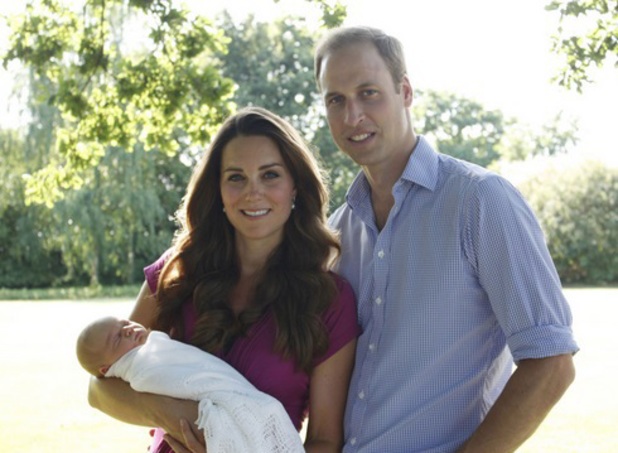 As the photos weren't taken by a professional photographer they have a relaxed and casual feel. It's also the first glimpse of Kate we've had since we saw her leaving Kensington Palace in London two days after George's birth.
It had been rumoured earlier this month that
Kate and William would choose to release personal snaps over professional portraits
. A source told The Mirror on 12 August: "Kate has a great eye for pictures and wants the first official ones of George to be natural and in a relaxed environment."
The pictures are a contrast to previous royal portraits, not just because of their slightly blurry quality, although the informality fits with Kate and William's grounded style.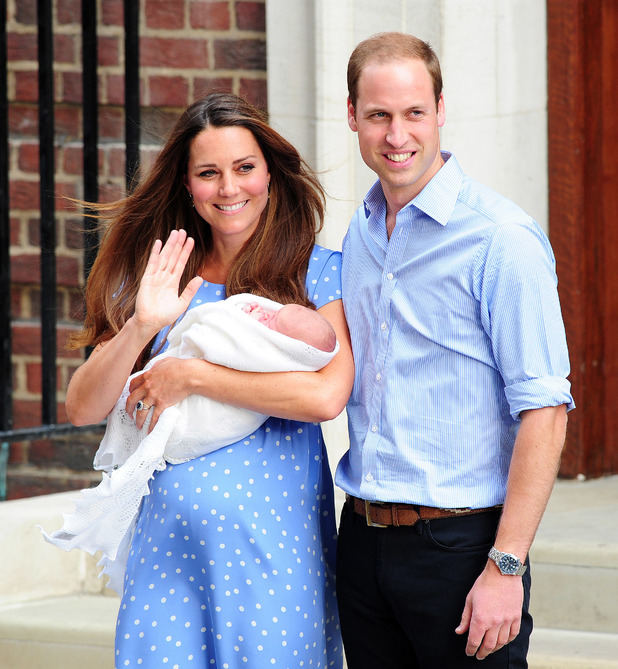 The pictures of the third in line to the throne came a day after Prince William's interview with CNN where he talked about settling into fatherhood and his love for Prince George.
"He's a little bit of a rascal, put it that way," said William. "So he either reminds me of my brother or me when I was younger. I'm not sure. I think the last few weeks for me have been just a very different emotional experience. Something I never thought I would feel myself."
The interview will air 15 September on CNN.
Meanwhile, it's thought Kate will make her first public appearance since leaving hospital at next month's Tusk Trust charity gala, held 12 September. William is a supporter of the Tusk Trust, which was established to help halt the decline in Africa's natural heritage and protect the interests of people and wildlife alike.
Check out some more pictures of Prince George in our gallery below:
Copyright: WENN