One Direction's Liam Payne has told the band's fans not to worry about a documentary that aired on Channel 4 last night.
The show, titled
Crazy About One Direction
, aimed to depict some of the lengths devoted fans will go to in order to defend or meet their idols.
But taking to Twitter the morning after (16 August), singer Liam said he appreciated the group's loyal fan base and they shouldn't let the TV show make them feel underappreciated.
"Just so all of you know we love you guys and we know how dedicated you are and tbh we can't believe it that you guys spend all you time on us," he wrote.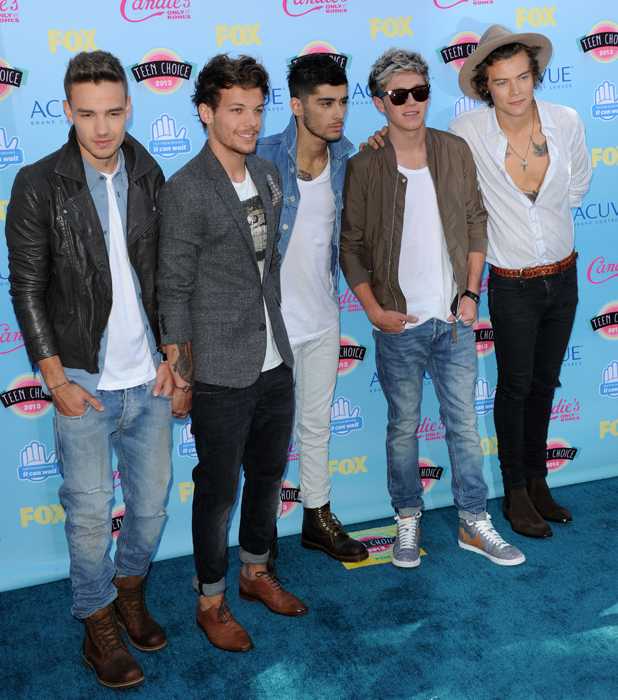 "We couldn't give a f**k what any documentary says, they're dramatised for entertainment and full of bullsh**t. Anyway we all know how hard you work for us and see it everyday at our shows, Let's all take a step back and think about what we/you have all achieved."
He added: "You should be proud."
Those fans helped One Direction bag an incredible four prizes at the Teen Choice Awards in California at the weekend.
One Direction just wrapped the US leg of their mammoth 'Take Me Home' tour in LA. They'll embark on their first-ever stadium tour from May next year.