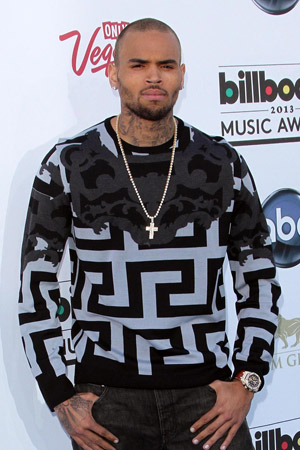 Chris Brown's ongoing hit-and-run case was dismissed yesterday (15 August), according to reports.
The R&B singer and the victim - whose
car he allegedly rear-ended back in May
- are said to have struck a "civil compromise", finally putting an end to the charges and eliminating the possibility that Chris could face up to four years in prison.
TMZ
reports that the victim apparently didn't want compensation as the damage was so minor, however the prosecutor continued to argue that Chris deserved to be punished since he was still on probation from his 2009 assault on Rihanna when the hit-and-run took place.
Nevertheless, the judge disagreed and dismissed the case, prompting Chris - who had previously denied the charges - to tweet a link to the good news on his Twitter account later that night and writing beside it:"!!!!!!! Thank GOD!"
Chris' lawyer, Mark Geragos, told TMZ: "The case never should have been filed in the first place.
"It's unfortunate he was being prosecuted for who he is rather than what he's done."
Last week, the controversial pop star reportedly spent 45 minutes in a Los Angeles jail after turning himself in following the hit-and-run case.
A couple of days later
he suffered a seizure while at a LA recording studio
, which was supposedly due to "extreme emotional stress" that was brought on by "the continued onslaught of unfounded legal matters and the nonstop negativity."