Pregnant Frankie Sandford is urging people to speak openly about mental heath illnesses, adding that talking to her family and friends helped when she had depression.
The Saturdays star, who is expecting her first baby with footballer boyfriend Wayne Bridge, is an ambassador for the charity Mind and is backing their new campaign Time To Change.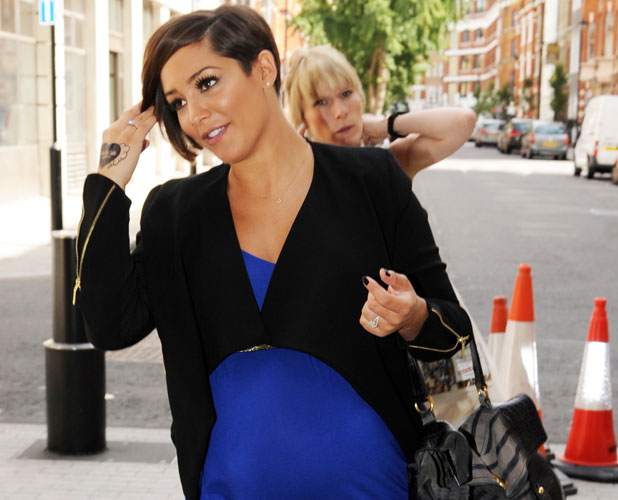 Frankie says: "Mental health is still such an awkward subject, yet if someone was going through another health issue we wouldn't hesitate to ask them how they're doing.
"When I experienced depression, I had the support of friends and family which really helped - being able to talk about it is really important."
She adds: "I hope by supporting Time To Change I can raise awareness about the importance of starting a conversation.
"If you know someone experiencing a mental health problem, you could ask them how they are, or send them a quick text to let them know you're there – it can make a huge difference and remind them that they're not alone.
"We all have mental health, so it's something we should definitely learn to be more open about."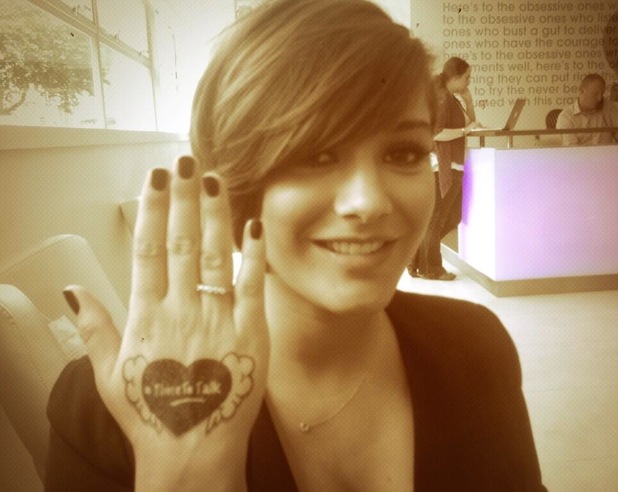 Earlier this week,
Frankie was pictured out and about in London
while visiting radio stations to promote the campaign.
While sat in the Global Radio offices, she tweeted a picture of herself while sporting a 'Time To Talk' temporary tattoo on her right hand.
Alongside it, she commented: "Hanging out at @thisisglobal with my new tattoo! @timetochange #TimeToTalk."
For information and more celebrity supporters, visit time-to-change.org.uk or tweet #Timetotalk