Hollyoaks star Jorgie Porter looked stunning in a green bodycon dress this week as she helped launch a restaurant for men.
The gorgeous actress, who plays Theresa in the Channel 4 soap, looked amazing in her fitted dress and black and gold heels as she took on the role of maître d' at a restaurant specialising in Pot Noodle.
Yep, you read that right. Pot Noodle!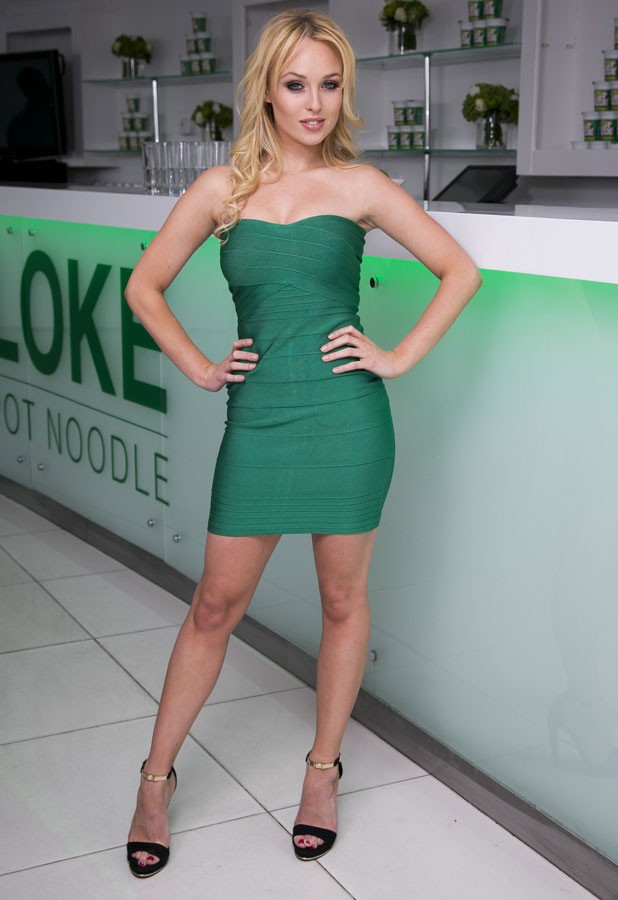 Forget fancy prawn starters, beef Wellingtons and tiramisu… the menu at Chez Bloke is all about the noodle!
Specially selected guests at Chez Bloke on the 29th floor of the Millbank Tower in London were treated to a special three course a la carte Pot Noodle menu, including a Pina Colada Pot Noodle pudding and Pot Noodle ice-cream sundae.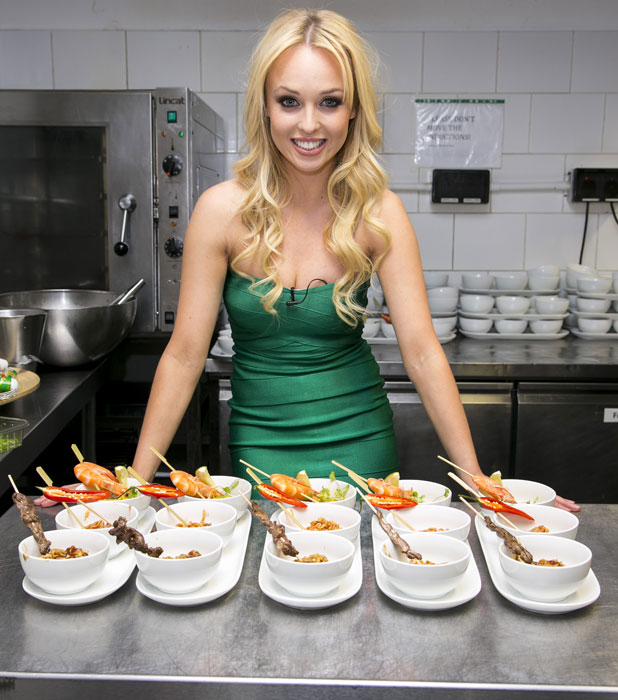 The 60 male diners, who were chosen following a Facebook search, got to lounge on comfy lazy boy chairs and feast their eyes on a huge TV showing
Anchorman
as they enjoyed their meal.
The dress code? A limited edition Pot Noodle onesie (available from PrezzyBox.co.uk, £25).
Jorgie said: "It's always a struggle to get my boyfriend to a fancy restaurant – he wants to lounge on the sofa and order a takeaway and I want to get dressed up and head out somewhere nice. So this ultimate lads' restaurant is absolutely perfect for lads wanting a great night out with their mates."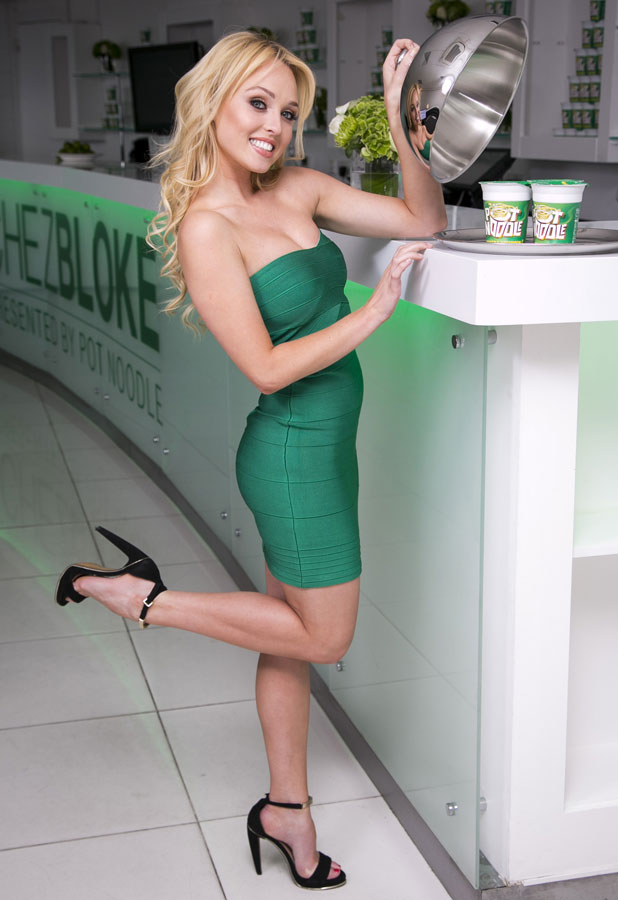 The night was created by Pot Noodle after they quizzed 1,000 men about their dining habits. Apparently, they don't like the fine dining nights out as much as we ladies do!
More than a quarter said they disliked small food portions and nearly one half said they felt "ripped off" by the prices. Other reasons to dislike fine dining included "sitting with pretentious people" (hey, we think we're great company!) and food being overcomplicated.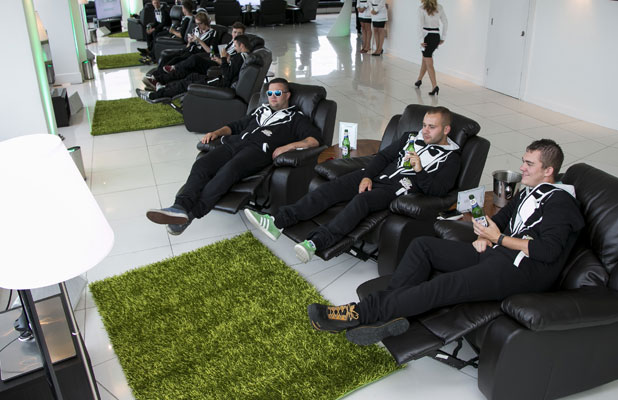 Apparently, one in ten men would even prefer a
leg wax
over a fine dining experience. Yikes.
Unfortunately for any guys thinking this sounds like the ideal alternative to a posh restaurant (or wanting to be served by Jorgie!), Chez Bloke was only open for one night.