Made In Chelsea's Andy Jordan made his music debut last night in an intimate London gig.
Andy made a surprise appearance alongside country singer Fiona Culley at the Voodoo Vaults Embassy and was cheered on by his co-stars Oliver Proudlock, Stevie Johnson, Cheska Hull and Francesca Newman-Young.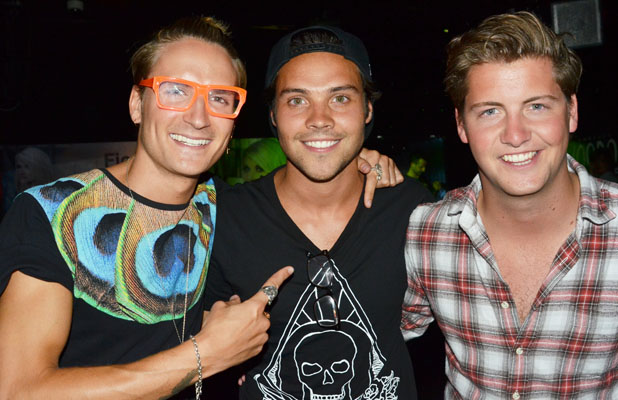 Andy kept his appearance at the gig quiet on Twitter but he did tease the showcase beforehand, saying: "Today something will happen for the first time ever...l how cool is that?"
Andy dressed casual in a black-printed T-shirt and grey jeans as he took to the mic to unleash his singing voice, and it clearly left his co-stars impressed.
Cheska, who wore a cute printed floral dress with nude heels, said: "@AndyJordan01 is rocking @voodoovault with @FionaCulley right now!!!! Awesome music!!! X."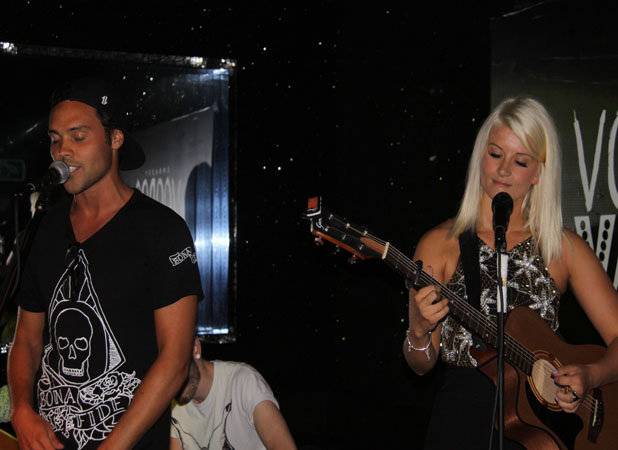 Well, now we know Andy's passion for singing, will we be seeing more of his musical talents on
MIC
?
The cast have already started filming for the new series so we're hopeful we'll get to hear Andy in action soon!
While Andy kept his outfit simple, Proudlock made more of a lasting impression in a black jacket with green leopard print sleeves, a printed t-shirt and orange specs.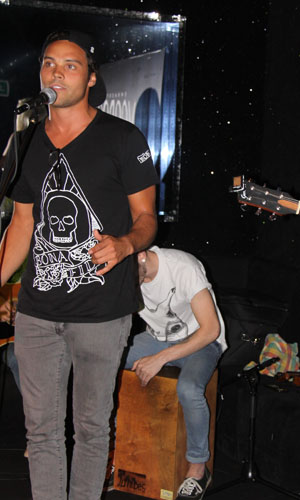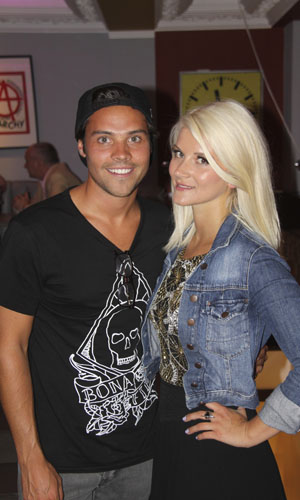 We know the Serge DeNimes fashion designer usually sports his trademark patterned glasses, so we were rather taken aback by this neon pair!
Proudlock, who turned up with his girlfriend Grace McGovern, tweeted his congratulations. He said: "@AndyJordan01 well done tonight boi. #nodiggidy."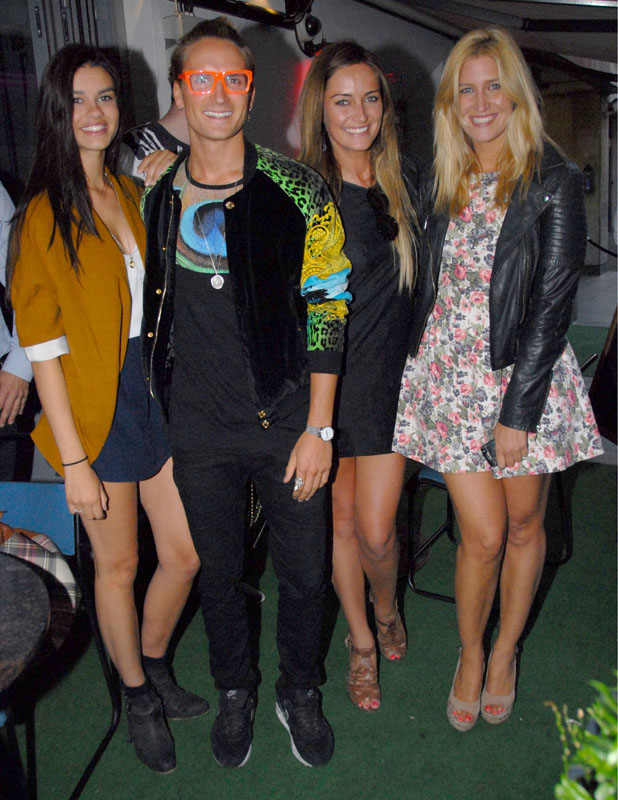 Cheska later said: "@FionaCulley and band were amazing and @AndyJordan01 made the night complete! X x."
Meanwhile Fiona added: "Great show tonight at @Embassymayfair ... my special guest @AndyJordan01 smashed it! Now time to plan our next show x."
The sixth series of
MIC
, which is scheduled to air later this year, will be back with a bang as fans will see
the arrival of Spencer Matthews' girlfriend, better known as The Hills star Stephanie Pratt!
We can't wait!