Cara Delevingne certainly knows how to celebrate her birthday in style, as she threw a dressing-up party with her pals.
The famous model turned 21 earlier this week and made sure to mark the milestone age by doing something outrageous and memorable. And of course there were crazy costumes involved!
It's no secret that Cara likes to act silly and dress up - even when she's not on the catwalk. So it's hardly surprising to see that she and her friends went all out for the birthday celebrations with pink wigs, fake moustaches and lots of sequins.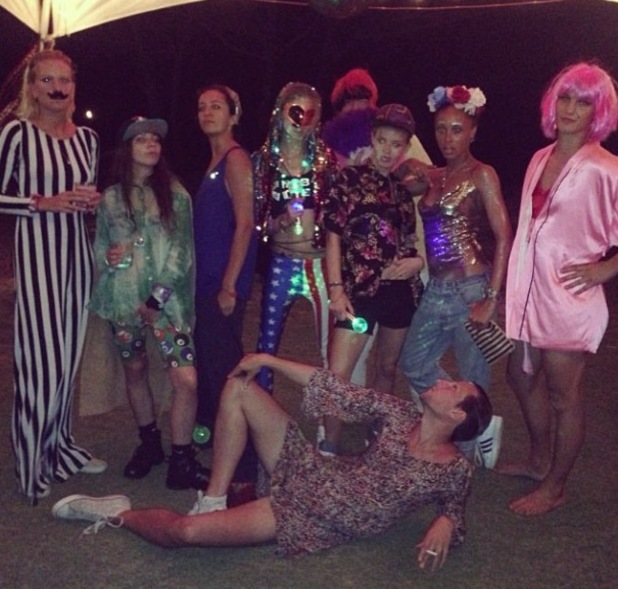 Cara donned a sparkly hooded cape, a mask that appeared to feature a beak and a pair of leggings with the American flag printed on them.
Meanwhile, the rest of her mates got kitted out in just as unusual ensembles and the boys even took it one step further by wearing dresses and silk nightgowns!
Posting a picture of herself and the gang, Cara wrote: "Thank you to all my friends for all their love and support and for making my birthday so special, I would be nothing without you! #crossdressing #sparkles #camo #itsbeenemotional"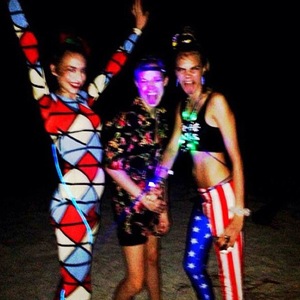 Another snap sees the well-known runway star lying on a giant bed that had the message 'Happy Birthday Cara' written in leaves on top of the duvet. She added the caption: "Best birthday ever #sparkles #camo #crossdressing"
Cara also uploaded a snap of her many colourful presents and one of her blowing the candles out on a birthday cake while wearing a party hat.
Noticeably absent from the festivities was Cara's BFF Rita Ora, who she is rumoured to have fallen out with. Although
Rita has denied reports that she and the eccentric model are no longer friends
- and Cara says that the claims are "science fiction".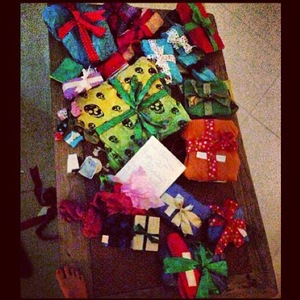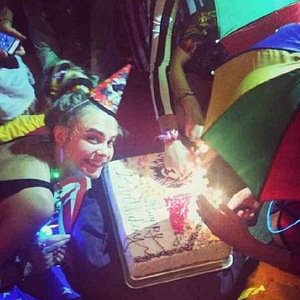 The 'Shine Ya Light' pop star didn't appear to wish Cara a happy birthday on Twitter this week, but perhaps she went for the good old-fashioned method of a phone call and birthday card instead.
Another celeb BFF missing from the bash was Rihanna. In a recent interview with
W magazine
, Cara admitted that when she feels lonely she turns to the Bajan superstar.
She explained: "In Greece, it was a lot of couples, and I felt alone, which made me sad... I called Rihanna."
What do you think of Cara's crazy cross-dressing party? Let us know below.