New dad Prince William has said his newborn baby son George is "pretty loud and, of course, extremely good looking".
The 31-year-old gushed about his three-week-old son during an appearance at the Anglesey County Fair on Wednesday afternoon (14 August), which he attended without wife Kate.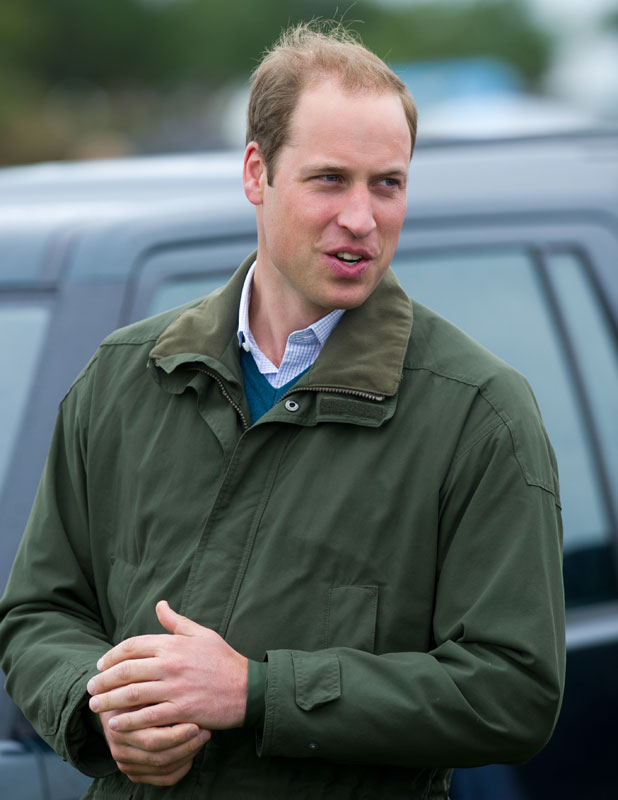 Wills got chuckles from the crowd when he said: "Catherine is sorry she can't be here today. She and George would have loved to have been here. He's pretty loud and, of course, extremely good looking.
"I thought search and rescue duties over Snowdonia were physically and mentally demanding but looking after a three-week-old baby is right up there."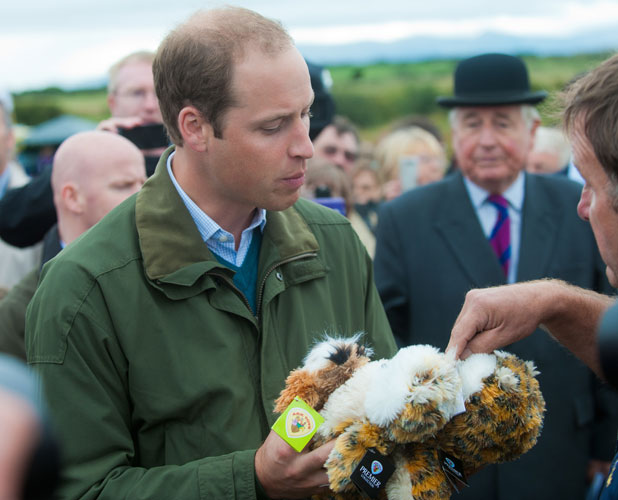 The
Duke and Duchess of Cambridge became first-time parents to Prince George Alexander Louis of Cambridge
on 22 July.
The third in line to the throne was born at the St. Mary's Hospital in Paddington, London at 4.24pm.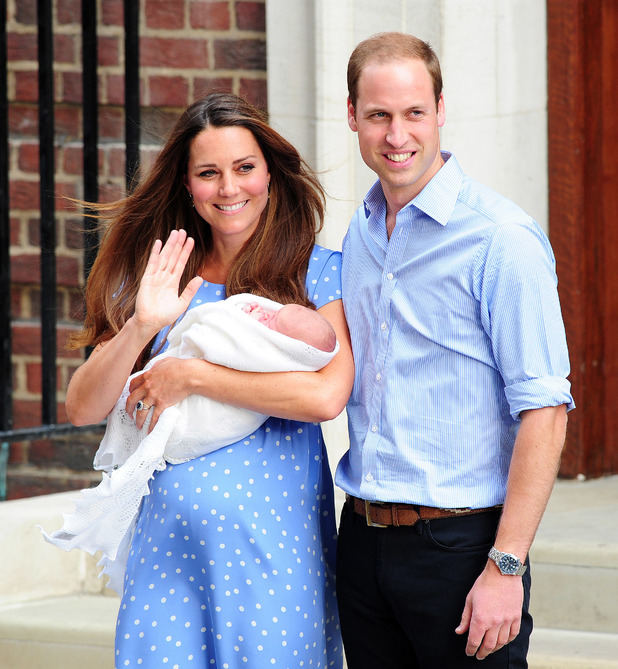 Since his birth, the family have been
staying at Kate's parents' home in Bucklebury, Berkshire
, but for the past few years they have called Anglesey home.
William and Kate have been living at a cottage in Anglesey since 2009 while Wills worked in the area as a search and rescue pilot. He will leave next month.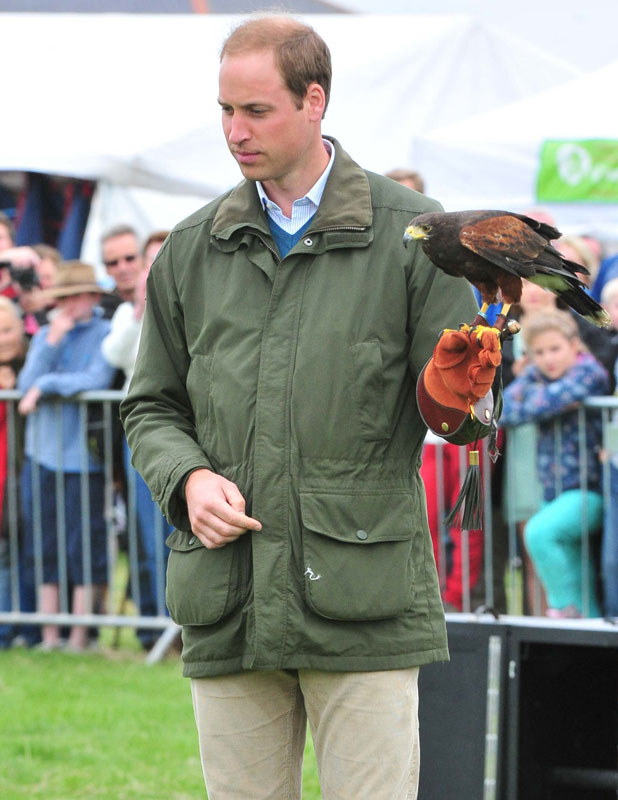 "From the bottom of my heart, thank you for making my wife and me so welcome when we arrived here, as you do thousands of visitors each year," he said.
"This island had been our first home together, and will always be an immensely special place for us both. Catherine and I look forward to returning again and again over the coming years with our family."
William also pleased the crowd by deliving parts of his speech in Welsh.
Kate, meanwhile, has yet to make a public appearance since George's birth, aside from the photocall outside St. Mary's when she left hospital with him on 23 July.
Prince George's first photocall - pictures!
Copyright: WENN