Geordie Shore star Gaz Beadle has compared himself to a porn star.
Gaz made the comment last night (13 August) as the latest episode of the MTV reality show aired in the UK and, as usual, it showed him getting down and dirty with a girl he'd pulled in Australia.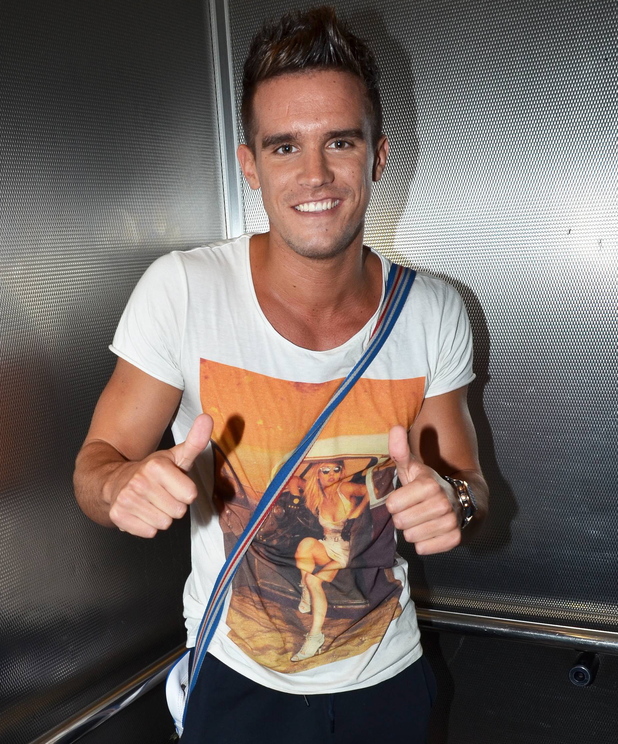 Taking to Twitter, he told fans: "It's actually quite weird [that] people watch me havin' sex on TV... #justsaying #mightaswellbeapornstar."
Hmm, there's quite a difference between a porn star and someone who likes to have drunken fumbles under a duvet, Gaz...
Gaz then found himself in a debate with a fan, who tweeted: "@GazGShore it would be even weirder if you actually managed to keep it in your pants for a whole episode… #JustSaying."
It's actually quite wierd people watch me havin sex on tv... #justsaying #mightaswellbeapornstar

— GAZ (@GazGShore) August 13, 2013
He replied by quoting her message and adding: "NO."
The fan then told him: "Ah makes sense I suppose, only a real man knows how to treat the ladies." Gaz did not reply.
Watch our Getting To Know video interview with Gaz here: