Lady Gaga is known to sport the occasional, okay, often odd outfit, and last night in LA was no different.
The eccentric singer's LBD might not have been so unusual on its own, but teamed with the gaping sides that revealed her lack of bra, the fact she had her hands stuffed
into
her dress, the half-shaved head and the colourful face paint, well, it wasn't a usual night out look.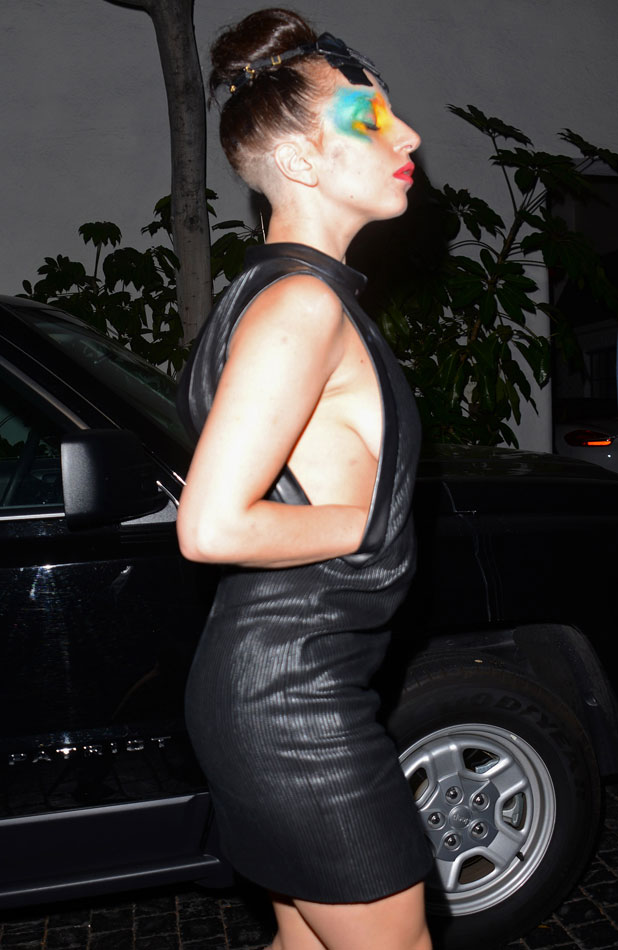 Gaga was snapped leaving Micky's West Hollywood on Monday evening (12 August) after
rush-releasing her new single 'Applause'
to radio.
The star declared a 'pop emergency' on Monday afternoon after becoming frustrated by online leaks of poor quality versions of the track, so decided to move the release date forward by a week.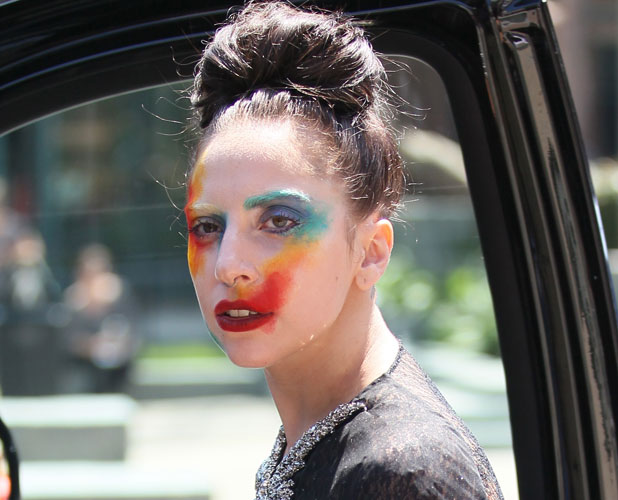 After the track debuted on US radio, Gaga tweeted: "IM ON THE RADIO I CAN'T BELIEVE IT! IT FEELS LIKE THE FIRST TIME! THANK YOU SO MUCH FOR YOUR *APPLAUSE,* WE ARE SO HAPPY YOU LOVE IT!"
Earlier in the day, Gaga was seen out and about in a YSL black dress, again covered in the colourful face paint that contributes to the theme of 'Applause' and, of course, new album
ARTPOP
.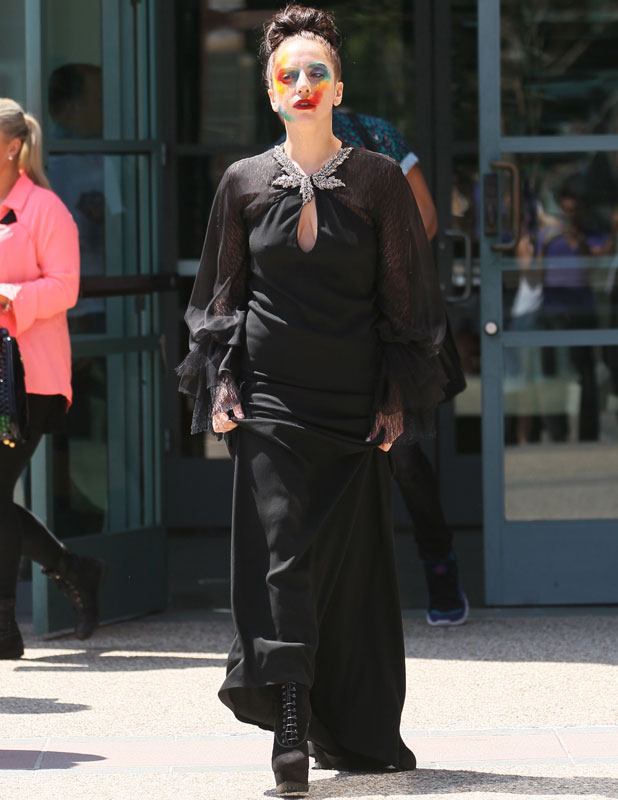 She was later at Micky's to film a lyric video for the track, inviting fans in the LA area to don their best 'Applause' make-up and dance for her.
Gaga will perform 'Applause' live for the first time at the MTV VIdeo Music Awards on 25 August.
Her new album
ARTPOP
will be released in November.
Listen to
Lady Gaga
's 'Applause' below:
Are you a fan of Lady Gaga's new song?
YES! Mother Monster has done it again!
60.00%
NO! It's no 'Bad Romance'
13.33%
UNDECIDED! Like 'Judas', it might take a few listens to fall in love with
26.67%