Katy Perry has given us a glimpse into her daily routine in the lyric video for her brand new single 'Roar'.
Released today (12 August), the quirky video delivers all the song's lyrics in emoticon form as Katy chats with some of her best friends via iChat during the day.
She wrote on Twitter: "Now YOU can #ROAR louder than a lion too! Lyric video starring Myself, Kitty Purry & some of my closest buds."
The whole video is from Katy's point of view so we actually don't see her face at all.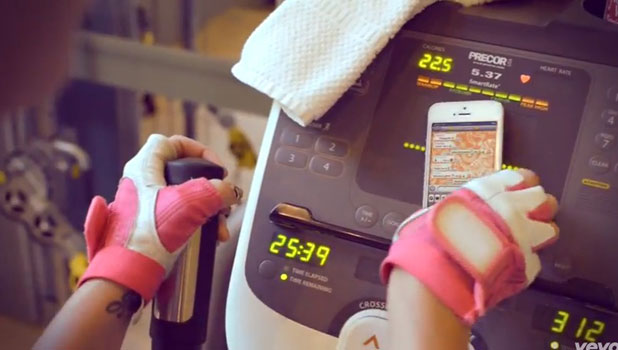 Starting from when her alarm goes off in the morning, we see Katy getting out of bed, um, on the toilet, then enjoying her breakfast, hitting the gym and jumping in the car to travel to the recording studio.
Katy's hectic day ends with a bubble bath back home in a bathroom which has a fireplace. Um, can we have one of those please?! Finally, a cuddle with her cat.
We kind of want to be Katy's friend even more now than before…
Watch Katy's fab lyric video for 'Roar' below:
'Roar' is the first single from Katy's upcoming album
Prism
, which is released on 22 October. It's the follow up to previous hits
Teenage Dream
and
One Of The Boys
.
The track was scheduled for release in the US today but leaked over the weekend so was sent to radio early and has already reached number one in several countries around the world.