Oh dear. Mark Wright borrowed girlfriend Michelle Keegan's car this morning and appears to have had a little accident.
Ex-
TOWIE
star Mark tweeted a picture of himself pointing at a dent in the bumper of Michelle's Mercedes on Monday afternoon (12 August).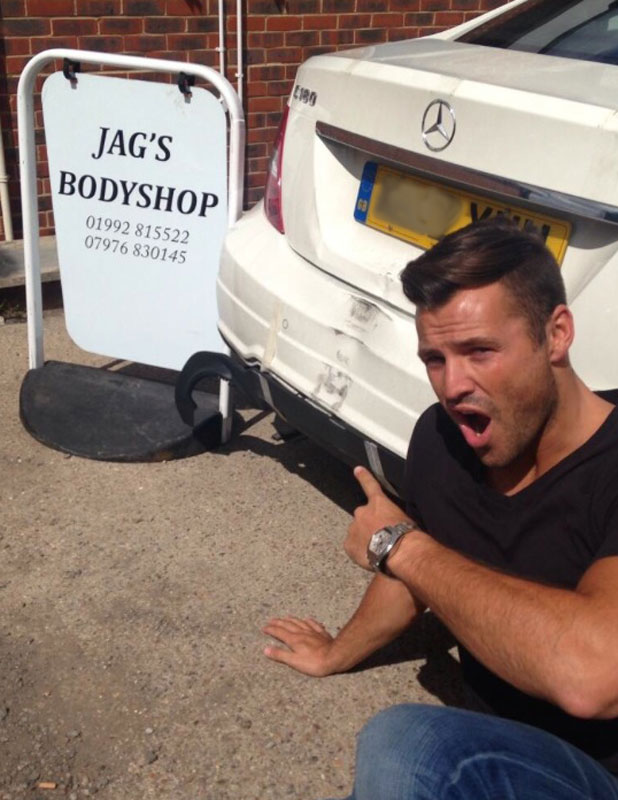 Mark didn't explain what exactly happened, just adding the caption: "This is what happens when the girlfriend lends me her car…. Oops sorry @michkeegan."
Michelle, who is at work on the
Corrie
set today, is yet to respond. Perhaps Mark better buy some flowers to make up for it!
The loved up couple had spent the weekend together with Mark's family celebrating his sister Natalya's 13th birthday at a barbecue which featured fun and games including a sweet stall and a bucking bronco ride.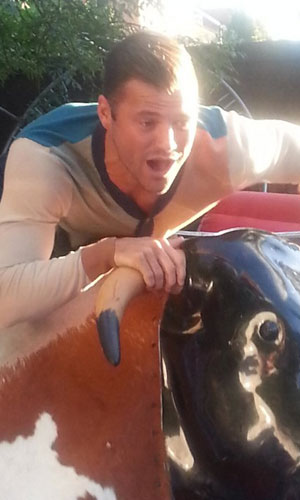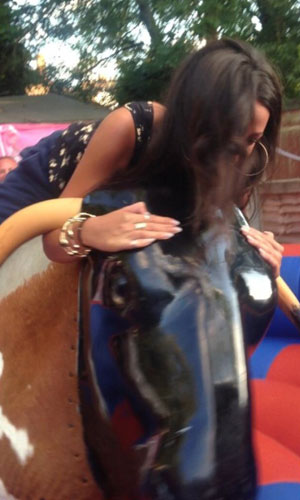 Before heading to work this morning, Michelle tweeted: "What a weekend!!!... Busy but amazing shared with some of my fave people! Now for a 12 hour day! Lets go!!!"
Mark, meanwhile, was also back at work in London this morning.
He's just back in the UK from Australia where he was filming a new series for ITV2 called
Wright Off The Beaten Track
, which sees him travelling around the world and throwing parties for different groups and communities.
We wonder if he had any say in planning sis Natalya's big day then?!