Victoria Beckham has shared a photograph of herself sunbathing in Malibu… but hang on, that's not very glamorous looking, is it?!
The fashion designer poked fun at her surroundings on Sunday (10 August) when she tweeted a picture of herself and good friend Tara Ramsay laying on the beach in California.
Victoria wrote: "I thought Malibu was supposed to be glamorous???? Check out the construction fence!"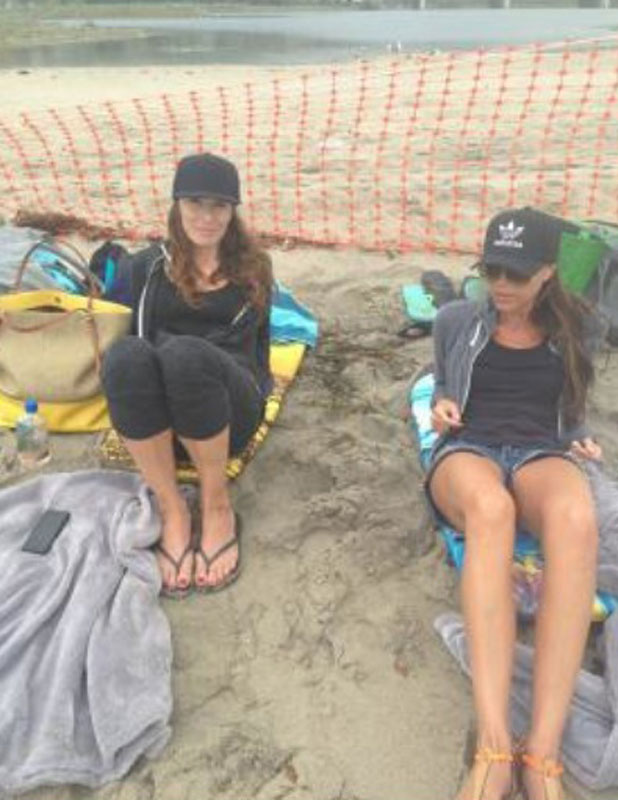 We were more distracted by how long Victoria's legs look in this shot! Jealous, us?!
Victoria's "unglamorous" beach picture came just after she told a magazine people would be surprised by just how normal she and husband David are at home with kids Brooklyn, Romeo, Cruz and Harper.
She told Vogue Australia: "Honestly, once the children are in bed, I'd rather work or shove on a face pack and pluck my eyebrows.
"By the time Brooklyn's finally gone to bed, it's all I'm fit for. Really, we're much more normal than people think."
Then… in the same magazine it was reported that Victoria had taken a helicopter to Brooklyn's parent-teacher night after being worried her photoshoot would overrun. Maybe not that normal but sweet that she didn't want to miss the event.