Mark Wright and Michelle Keegan appear to have had a fun – and competitive – weekend involving a bucking bronco.
Luckily for us, Mark decided to share pictures of their day out at a barbecue celebrating Mark's sister Natalya's birthday which saw them both giving the tricky game a go.
Mark retweeted fellow guest Pat Sharp's picture of him on the bronco and rather modestly joked: "I think I hold the record. Too good. @michkeegan good effort but not as good."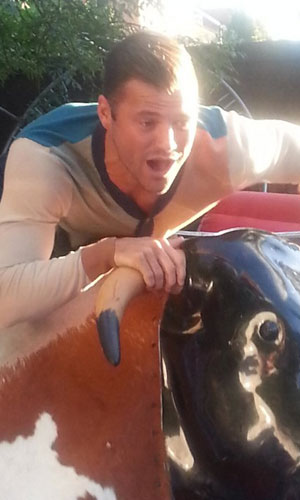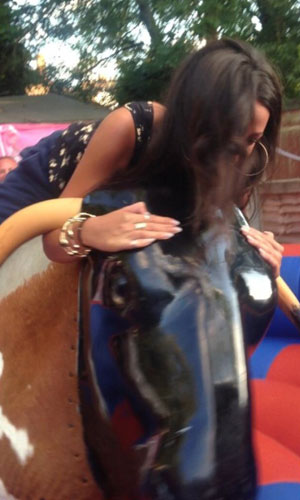 He then shared a picture of Michelle having a go, adding: "The girl did good ‪@michkeegan !! Not quite as good as the big man."
Well, at least she looked good (as per usual)!
Mark and Michelle joined the rest of the Wright family - including Mark's sister Jessica and her boyfriend Ricky Rayment - for the sun-soaked garden party which looked pretty amazing.
Natalya turned 13 on 7 August and received birthday messages from a string of stars including her famous family, Michelle and
TOWIE
cast mates Gemma Collins, Arg and Bobby Cole Norris.