Khloe Kardashian took some time out of her hectic schedule this week to hang out with her youngest sisters Kendall and Kylie Jenner.
The reality TV stars, along with half-brother Brody Jenner, have all hit the road on a giant tour bus for what appears to be a secret family getaway. And they have even taken a guitar with them!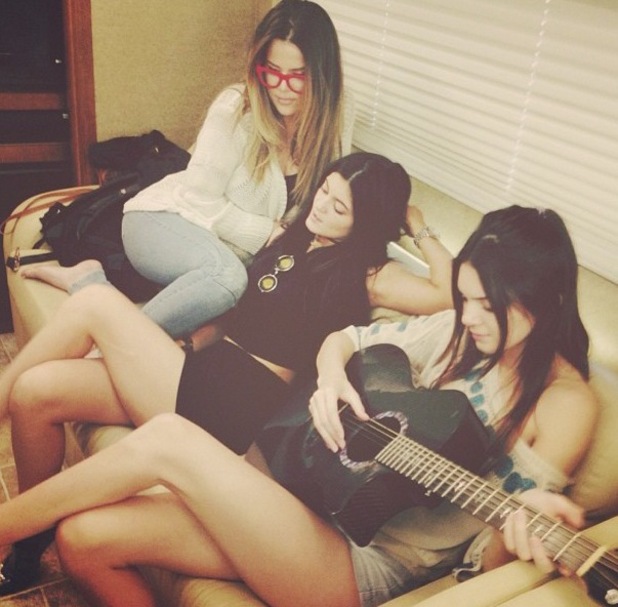 Khloe, 29, kept her fans updated on the family's shenanigans by posting a few cute snaps on her Instagram page, including one of herself sat with Kylie and Kendall and the guitar.
The picture sees the trio chilling out on a sofa, while Kendall seems to be strumming away on the instrument. Maybe she has a hidden talent?!
Khloe captioned the photo: "Getting our creative juices flowing. @kendalljenner guitar skills are on point! I feel like I'm in a fairy trance of magical guitar strings and cotton candy dreams."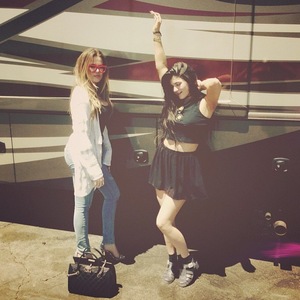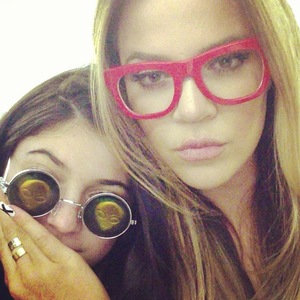 The elder Kardashian - who was
spotted at the gym this week in an oversized hoody
- is also wearing her new favourite red reading glasses, which she has been sporting on a number of occasions recently.
Another picture shows Khloe and Kylie posing in front of the huge tour bus. However, we still have no idea where they are going!
Khloe wrote: "KhloMoney and K Dollazzz #TourLife"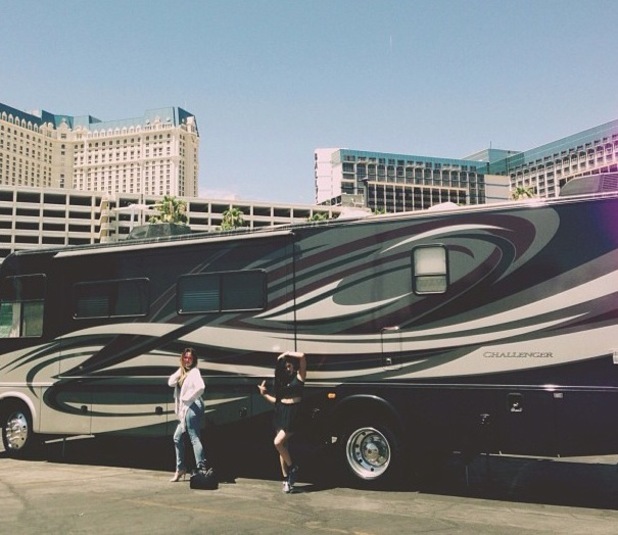 The outspoken Kardashian sister has been having tough time lately, as fresh rumours have emerged regarding her husband Lamar Odom.
The basketball player has been accused of of cheating on Khloe. Neither he nor Khloe have responded to the allegation yet.
What do you think of Khloe's red reading glasses? Let us know below.