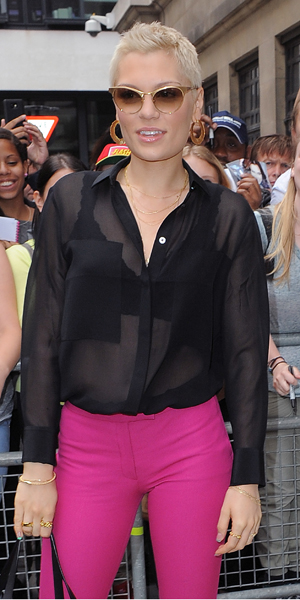 Jessie J has spoken out about claims she was a diva on The Voice UK.
The 'Domino' singer, who
announced her departure from the show last month,
said she continually laughed off the rumours.
Speaking on
Woman's Hour
on BBC Radio Four, Jessie said: "The diva thing on the show made me laugh, because who hasn't had it?
"I spoke to Tulisa about it and Kelly Rowland and Nicole Scherzinger, I know all of them. They all had the same thing."
"No-one spoke about Danny, Will or Tom when they were late – but we were all late – some days. Like we all are for work sometimes. But it's just one of those things - it is what it is."
Jessie decided to leave
The Voice
to focus on her own music career but confessed that she was overwhelmed when she first joined the show in 2011.
"On the first day of filming I actually walked off set and went 'woah this is a bit much'. I was freaked out, I was really nervous, and then you realise you're the only female and everyone's eyes are on you. I felt the pressure of being the only female."
Jessie has already
spoken about who she would like to fill her spot on the show
, naming the likes of Adele and Emeli Sande on the top of her list.
The 25-year-old is currently in Los Angeles recording new music and last night (8 August) revealed that she'd spent the past week recording duets with two American superstars.
Taking to Instagram, she said: "What a day and what an honour! I recorded two duets today... One with Mary J Blige and one with Smokey Robinson! Dreams really do come true."
Watch Jessie J's music video for her new single, 'It's My Party' below: