Britney Spears was spotted making a coffee run in Los Angeles yesterday in her workout gear.
The 'Oops I Did It Again' singer appeared to be en route to a dance rehearsal when she was snapped on Thursday (8 August).
Britney was dressed down in comfy tracksuit bottoms and a loose pink T-shirt which gave a glimpse at her pink and white bralet underneath.
She recently signed for a huge
Las Vegas residency
so perhaps she was heading to practice?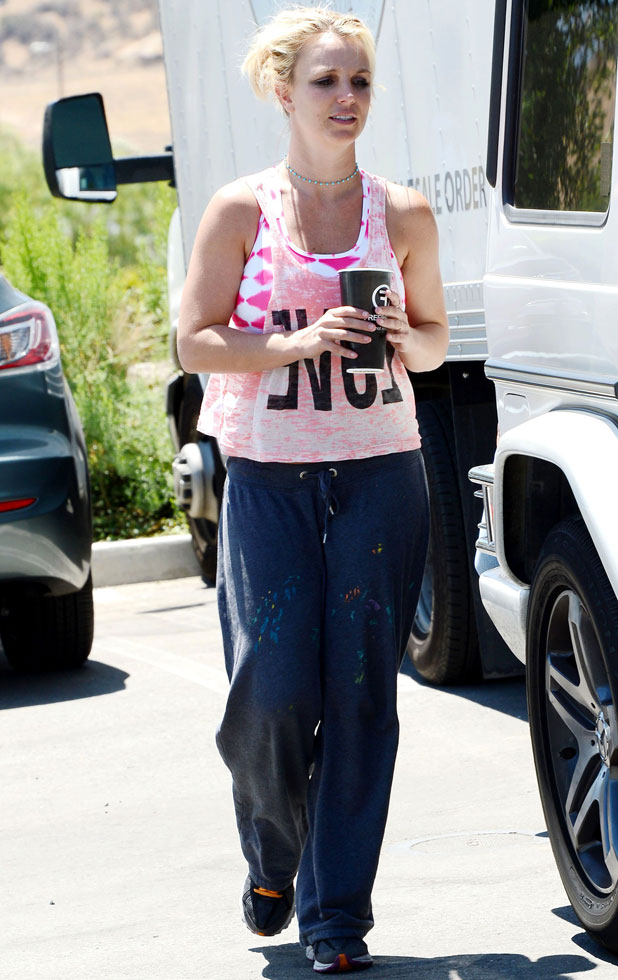 We're sure there will be no shortage of diehard Britney fans eager to get their hands on tickets to see the pop star live: she just passed 30 million followers on Twitter!
Reacting to the news on 3 August, Britney wrote: "Can't believe the ‪#BritneyArmy is 30 million strong on Twitter! I love each and every one of u and u guys are my inspiration 4 my new album."
Aside from getting ready for Vegas,
Britney has been on the promo trail for track 'Ooh La La'
which features in the new
Smurfs
movie.
She's also teased that her
brand new album will be here sooner rather than later
and will include collaborations with stars including Sia.
Britney from the start: a look at her transformation in pictures
Copyright: Britney Spears / VEVO