Victoria Beckham is famed for her serious stares and perfect pout - but she has a cracking smile when she actually pulls one!
Victoria, 39, was caught on camera grinning like the Cheshire Cat during a fun day out with her close friend Kevin Paves.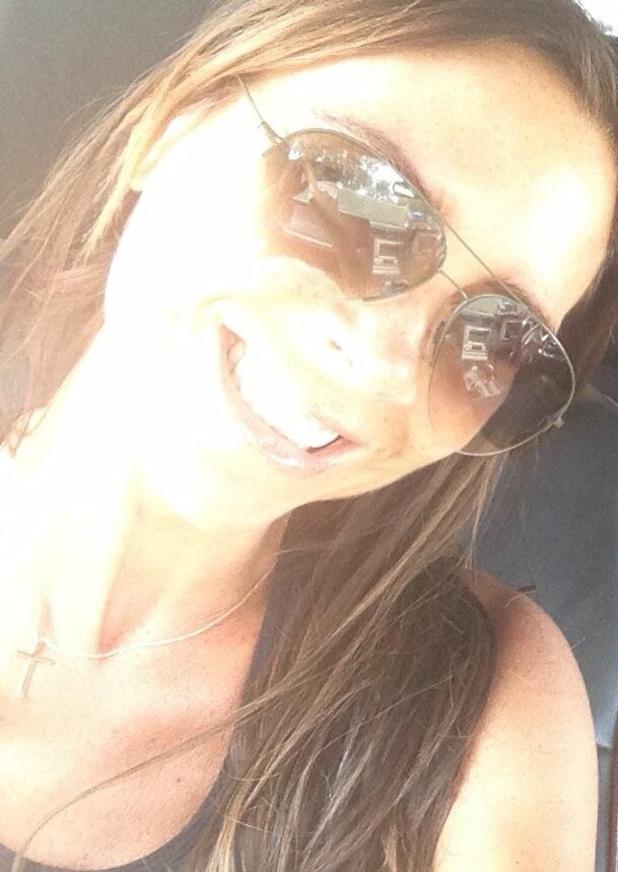 The former Spice Girl recently returned to Los Angeles - where she and hubby David used to live with their brood - for a holiday, and it's clear the sunshine is doing her good!
Not only has
Victoria been pictured wearing flat flip-flops while hiking in Hollywood
, rather than heels, now she's beaming. Wow!
Sharing this great picture of Victoria on Twitter, celeb hairdresser Kevin said: "So glad to have you back! So much fun hiking and laughing in the LA sunshine with @VictoriaBeckham."
This comes after
David Facebooked his own picture of Victoria grinning
, along with the caption: "See, I told you she smiles!"
What a beaut. You should do it more often, Vic!