Katy Perry fans have been eagerly counting down the days until the release of her new album Prism in October and yesterday she made the anticipation even more unbearable by sharing a five-second teaser of the lead single.
Yes, just FIVE SECONDS! But it's enough to make us very, very excited about Ms. Perry's new music. Can we say we're quite loving the song already if we've just heard a few seconds?!
Katy tweeted a link to the Vevo teaser last night, saying: "This one's for the kittens. It's time to make those meows ‪#ROAR."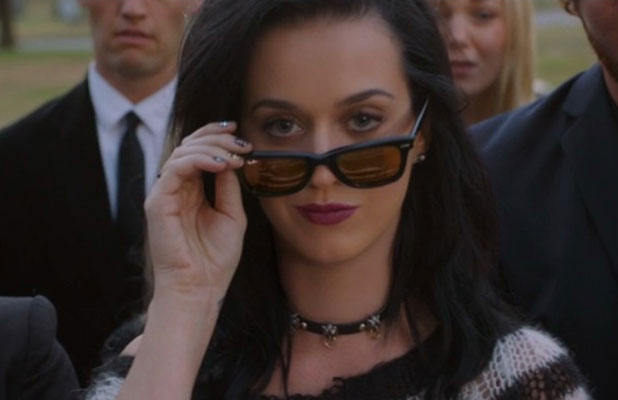 The 30-second video mostly features a cute white cat (which also manages to be slightly scary) playing with a feather before a teaser of Katy's track plays during the last five seconds.
We'll have to wait until 12 August for the full version.
Watch her teaser video here:
Katy's been hyping her new single over the past week. Another teaser showed Katy attending the 'funeral' of her previous image: the sugary-sweet, multi-coloured Katy we saw lying on clouds and dressing like candy canes during her
Teenage Dream
era.
Another 'Roar' preview showed Katy setting fire to her famous blue wig. She added the caption: "We don't need no water. Let the baby blue burn."
Who's excited?!
'Roar' will be followed by
Prism
on 22 October.