EastEnders star Jacqueline Jossa tried her hand at dog grooming today after giving her pooch Rosie a bath!
The actress, 20, shampooed her black pup until she was nice and clean before styling her curly fur with a hairdryer.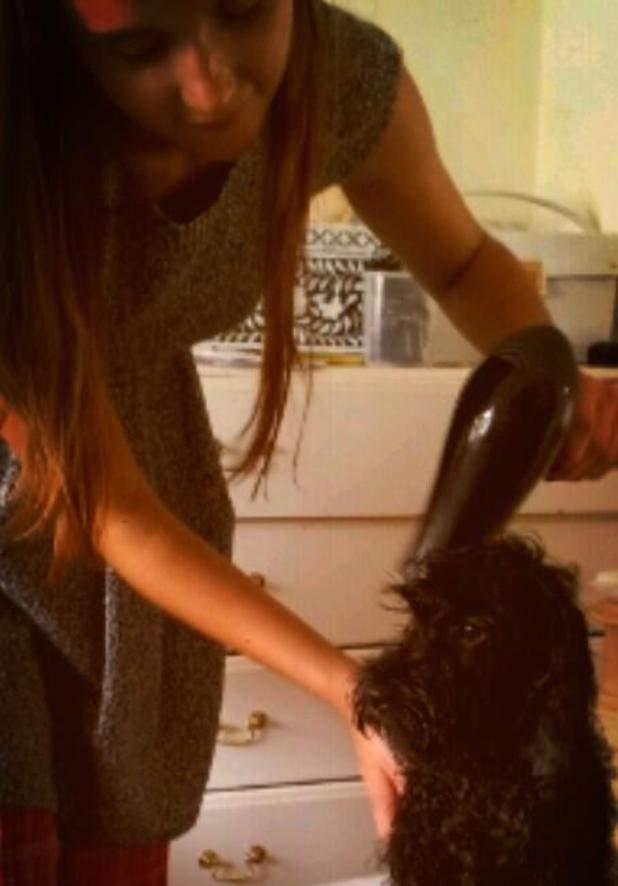 Wearing a grey dress and funky red tights, Jacquline posed for a picture while drying Rosie, which she then shared with her fans on Twitter.
Alongside it, Jacqueline - who plays Lauren Branning in the BBC1 soap - tweeted: "Rosie is all clean!!!" Aww!
It's been a busy week for Jacqueline. On Monday (5 August),
she was forced to deny rumours that she was dating her EastEnders co-star David Witts
.
The pair had gone to a gig together at London's IndigO2 in the O2 Arena, which sparked whispers that they might romantically involved.
But judging by Jacqueline's swift denial, they are definitely just friends.
Rosie's not exactly a diva, but these dogs are in our gallery below!
Copyright: Simon & Schuster