Jennifer Aniston has sat through oodles of interviews since she hit the spotlight so it's no surprise the same questions keep cropping up.
During an appearance on US TV yesterday the former
Friends
star admitted constant quizzing on babies and marriage can become tiresome but she does find it nice that people want her to be happy.
"I think it's very sweet that people want everything for me," she told Good Morning America on 7 August, when asked about constant speculation surrounding when she'll marry fiancé Justin Theroux and when they'll start a family.
"I'm so content and I'm so happy where I am."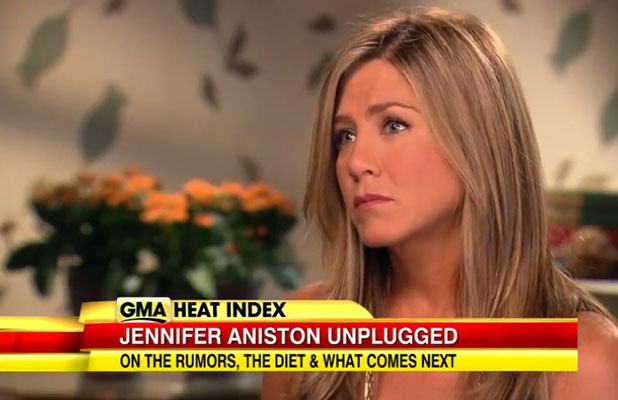 Later on, during a chat with US show
The Talk
, she emphasized her happiness by saying she and Justin already feel married and aren't rushing a wedding.
"We're really happy and in love and feel like we're married," she told the show's co-host Sharon Osbourne.
"Eventually we'll get married when we find the time. I don't feel there is a rush."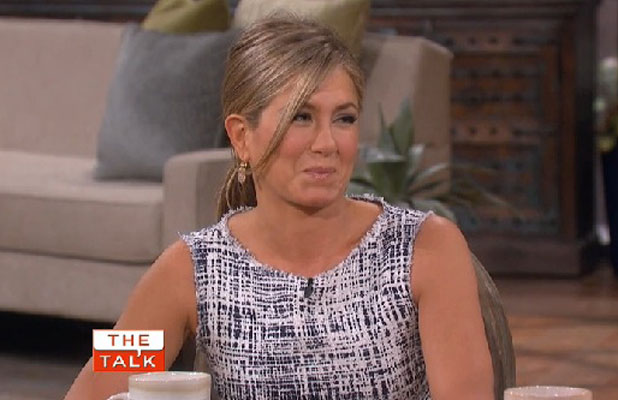 Jennifer and Justin became engaged last year when Justin popped the question on his birthday. A rep later said Jen's answer of yes had been the best gift he had received.
The former
Friends
star has been on the publicity trail lately for her new movie
We're The Millers
, where she plays a down on her luck stripper who ends up joining forces with a man (Jason Sudeikis) to help him pull off a marijuana deal.
It arrives in UK cinemas on 23 August.
Watch Jennifer's appearance on Good Morning America, where she talks about rumours, playing a stripper and Twitter, below: