Usher has spoken out about his son almost drowning in a swimming pool accident earlier this week and has said that he is "deeply grateful" to the men that saved his little boy's life.
On Monday (5 August) the R&B singer's five-year-old son,
Usher
Raymond V, was playing in a pool at their Atlanta home when he got his arm stuck in a drain after trying to fish out a toy.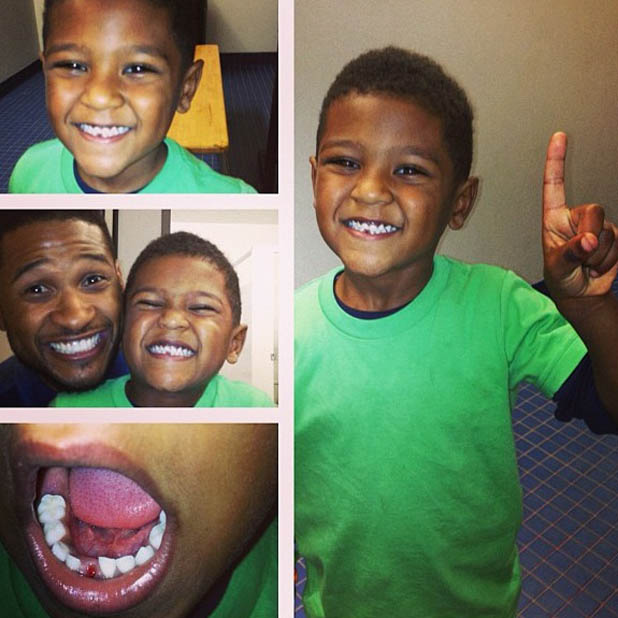 The youngster's aunt and the maid both dived in and attempted to rescue him, but were unsuccessful, so two men working on the house at the time then jumped into the pool and managed to free him.
Yesterday (7 August), Usher released a statement in which he thanked the heroic work men and informed his fans that Usher V is now recovering.
He said: "I am blessed and fortunate to say that my son Usher V is doing well and is recovering.
"I am overwhelmed by the outpouring of prayers, love and support for my family's well-being. I would like to thank my Aunt Rena as well as the doctors and nurses who are working with us around the clock.
"I would especially like to thank the two men who saved my son's life, Eugene Stachurski and Ben Crews. They are true heroes and I am deeply grateful to them."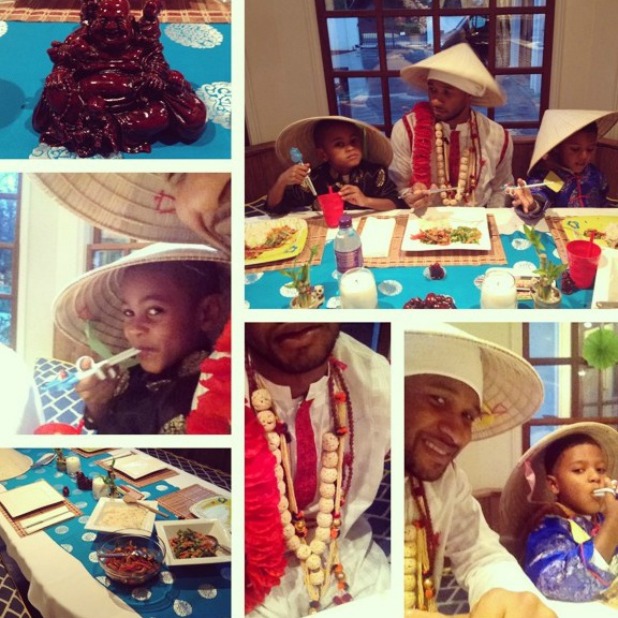 However, Usher has since been hit with another blow, as his ex-wife and mother of his two sons (Usher V and Naviyd Ely) Tameka Foster has been granted an emergency custody hearing following the accident.
Usher, 34, and Tameka were engaged in a bitter custody battle last year and the award-winning singer was eventually awarded primary custody of their boys.
But this week Tameka filed legal documents claiming that Usher is barely home and that he uses "third party care givers" to take care of their children, as opposed to spending time with them himself.
No doubt Usher V's near fatal accident was even more alarming for the ex-couple, as it has been less than a year since Tameka's older son (and Usher's former stepson) Kile Glover died after being declared brain dead from a jet-ski accident.