Kendall and Kylie Jenner have hit New York together to launch their latest clothing line.
The siblings arrived at the event last night (6 August) and officially unveiled their newest collection with Californian retail brand PacSun.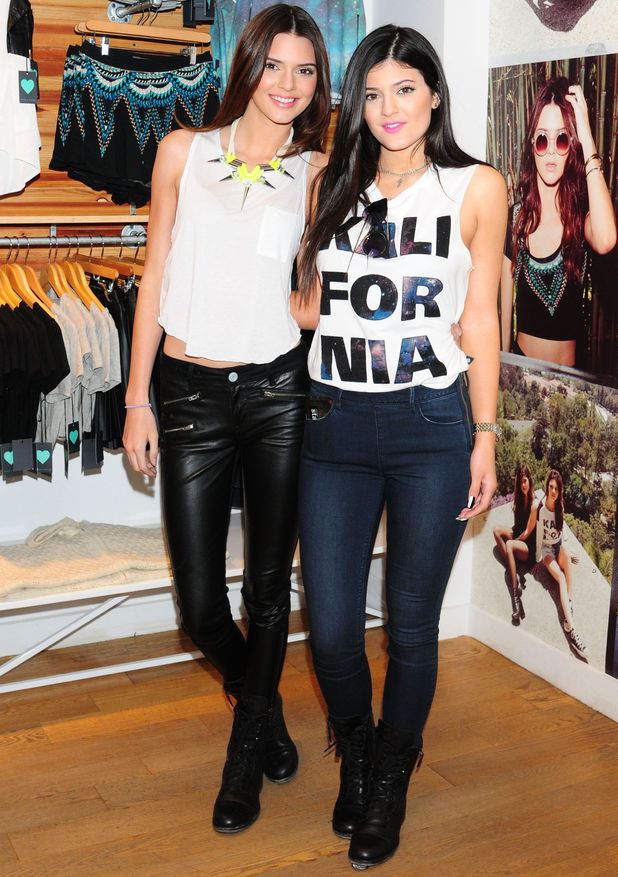 Posing together in the pop up shop, Kendall and Kylie were all smiles while modelling their range.
Kendall, 17, strutted her stuff in a pair of tight leather trousers, which she teamed with a loose-fitting sleeveless blouse. The teen model completed her look with a statement fluorescent necklace and a simple pair of black lace-up chunky boots.
Kylie, meanwhile, rocked up in a pair of dark blue skinny jeans and a white vest top with the words 'Kalifornia' printed in bold type across the front. She also wore a pair of black boots and topped off her outfit with a bright pink pout.
Following the event, 15-year-old Kylie tweeted: "Loved meeting all you amazing fans at @PacSun's NYC pop-up shop today! Thank you to everyone who stopped by!!!!!"
In March,
Kendall gave fans a sneak peek of their new PacSun collection
when she recorded a short video during a meeting with the brand. Watch it below!