Kim Kardashian has been keeping a very, very low profile since the birth of her daughter North West in June but gradually she's creeping back into the spotlight, most recently in a three-second Keek video.
Yes, a three-second video. That's all the new mum was willing to tease us with!
Kim, 32, posted the video online last night. As all she does is stick her tongue out at the camera and then flash a smile, it's not that groundbreaking but still, we're feeling a bit Kim K deprived lately so we'll take what we can!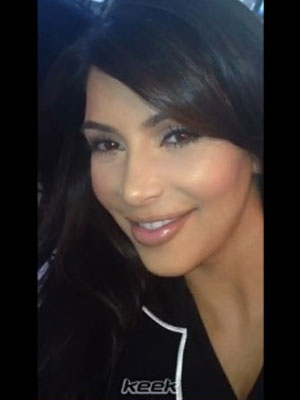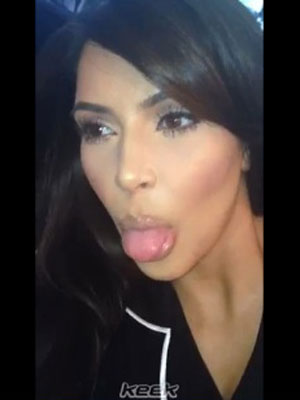 The
Keeping Up With The Kardashians star made her first public appearance since the birth
via TV last week when she popped up via video link on mum Kris Jenner's US chat show.
Kim didn't reference her daughter on the show but did speak about how much she loves mum Kris.
Watch her Keek video here:
Kim said: "I just wanted to say congratulations on your new show. I'm sorry I couldn't be there in person but I'm just loving life a little bit too much at home right now.
"But I watch you every single day, you are so amazing, you really are born to do this. So I just want to say I love you and have an amazing show."
Kim and rapper boyfriend Kanye West became parents to daughter North on 20 June 2013.
We've still not had
any
pictures of the new arrival yet, having to instead rely on descriptions from Kim's friends, who say the baby is dark-haired and absolutely gorgeous.
Come on Kim, we want to see for ourselves!
More stars who have given birth this year:
Copyright: Love & Lust London