Alex Gerrard has shared a gorgeous photograph of herself and daughter Lilly-Ella from husband Steven's Testimonial Gala Dinner on the weekend.
Steven has now been a player for Liverpool FC for 15 years and the milestone was marked with the glitzy meal at the Liverpool Echo Arena on Saturday night (3 August).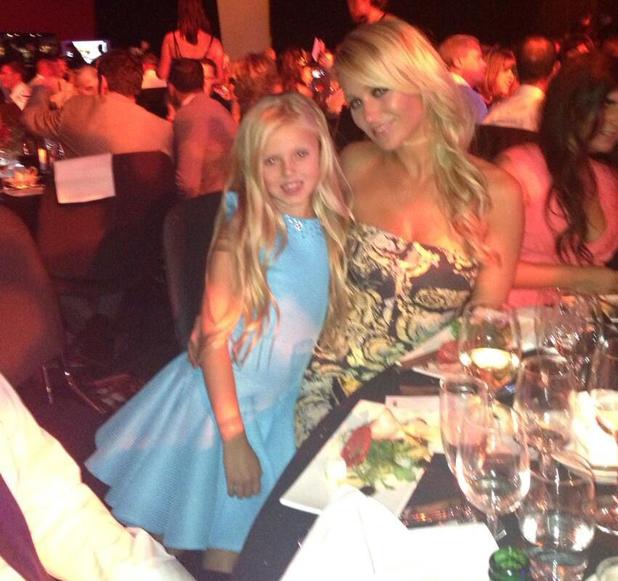 Alex has since tweeted a picture, which shows herself and nine-year-old Lilly during the event. Alex is dressed in a glamorous black and gold strapless gown, while Lilly is in a blue princess-like dress.
Earlier, Alex had commented: "Thank you to everyone for your lovely messages, for everyone asking who my dress was by on Sat it's by Versace xx"
Steven started the day playing in a Liverpool match against Olympiakos. The Gerrard family then dolled themselves up for the celebratory meal.
Alex had tweeted: "So excited for today, such a big day for my husband!! #veryproud"
Fellow WAG Coleen Rooney replied to Alex's post, saying: "Have a fantastic day love and a big congratulations to Steven xx"