We didn't have Jennifer Lopez down as a football fan but last week she joined boyfriend Casper Smart at a Real Madrid game in Los Angeles… and got to rub shoulders with Cristiano Ronaldo afterwards!
Footie star Cristiano uploaded a shot of the trio together to Instagram, writing: "Happy to have met ‪@JLo and ‪@BEAUcasperSMART at the game yesterday."
Ronaldo and his Real Madrid team jetted to LA last week, playing in front of more than 40,000 fans at the Dodger Stadium on Saturday (3 August); the first time a football game has ever been played at the baseball park.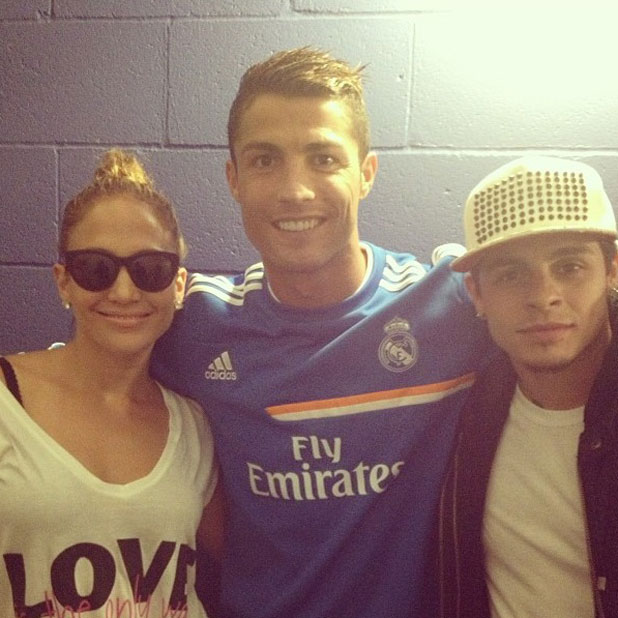 And the first ever goal at the baseball park? That came courtesy of Ronaldo! Madrid were playing against our homegrown club Everton.
Clearly Capser is a big fan of Madrid, as he tweeted his thanks to Ronaldo beforehand for help getting the tickets – and couldn't contain his excitement when the game began.
"Thanks to the homie ‪@Cristiano for hookin me up with the tix for game today... GLUCK!!" wrote Casper, later adding: "At the ‪#realmadrid ‪#halamadrid soccer game watchin ‪#CR7 kill it."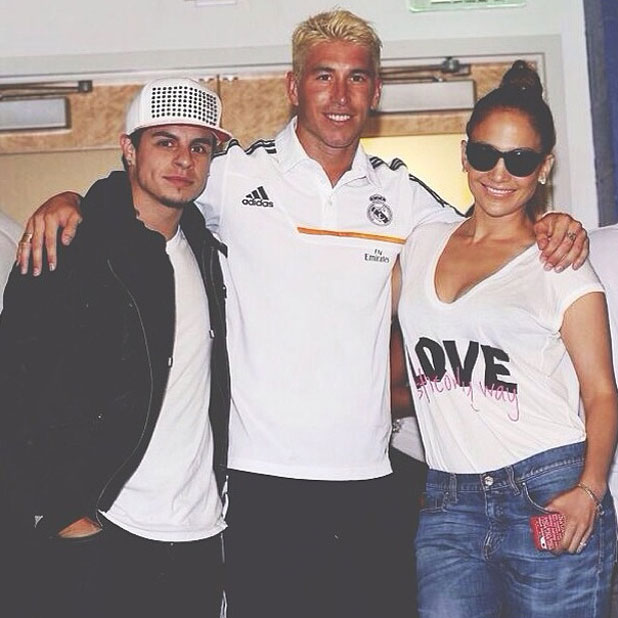 J.Lo, meanwhile, tweeted the same picture of herself, Casper and Ronaldo on her own account, adding: "So much fun at the Real Madrid game! @ Dodger Stadium."
The 'On The Floor' singer also shared another picture of herself and Casper meeting Ronaldo's teammate Sergio Ramos.