Jedward star John Grimes has revealed that hit musician Ed Sheeran has given his guitar skills the thumbs up.
Jedward
, who rose to fame on
The X Factor
in 2010, are now hoping to wow fans by playing the instrument on their next tour - along with the violin!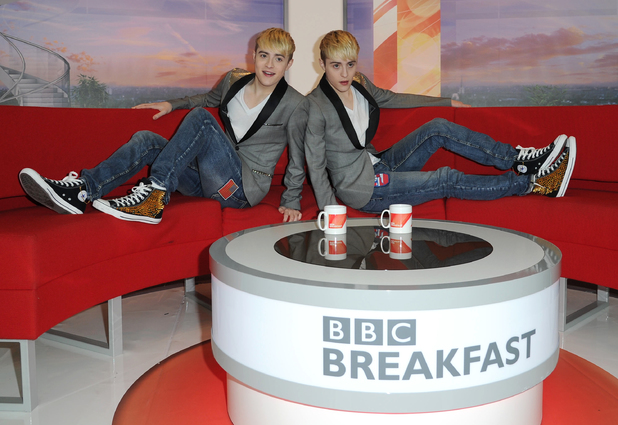 Speaking on
BBC Breakfast
today, John said: "During our concert set recently we were playing the guitar and our fans really liked it, so we're going to get on it.
"I got the approval from Ed Sheeran that I'm good at playing the guitar!"
He added: "We play the violin - we got to Grade 5 on the violin so we know how to read music.
"We're going to take the violin back out for our fans, because they'll really, really like that."
The Irish twins, who were on the show to promote their forthcoming fourth album
Luminous
, were then asked if they actually write their own songs.
"I wrote all the verses, all the hooks, the chords and everything," John replied. Edward added: "It's even easier for us to write our own songs now because we've lived a little.
"We've been doing [this] for three years and we've had cool experiences which has inspired us to write good lyrics."
Watch Jedward's music video for their single 'Luminous' here: