Robin Thicke's wife Paula Patton has admitted that she wanted to "jump his bones" after watching the music video for his No1 hit 'Blurred Lines'.
Actress Paula confessed to feeling momentarily "jealous", as the video features half-naked women, but this was then overridden by the need to hop into the sack with her hubby!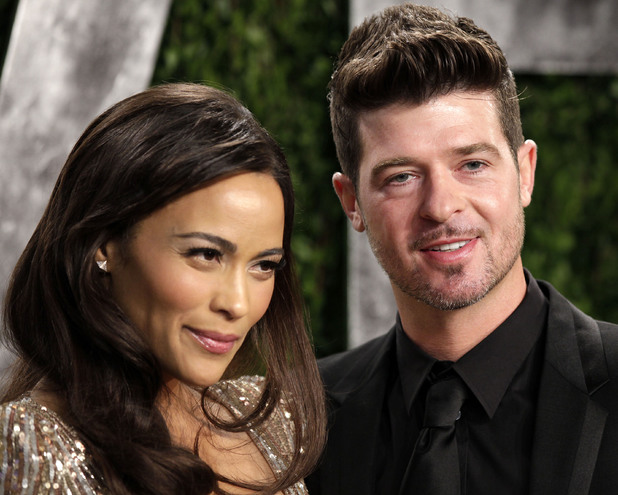 Speaking on US chat show
Chelsea Lately
, Paula said: "I watched that video. I was a little bit jealous then I wanted to jump his bones.
"I was like, 'I want to take you down right now!' That's how I know it's a hit!"
Despite Robin's song rocketing to No1 in a staggering 80 countries, his topless version of the music video - along with some of the lyrics - has caused controversy.
However, Paula also confessed to host Chelsea Handler that she was the one who told him to record the saucy version!
Paula, who starred in
Mission: Impossible IV
, said: "He's like, 'I don't know. I'm nervous'. And we watched it and I thought, 'It's amazing'.
"I think it's beautiful. It's too bad it's taken all this heat and controversy, because it's very innocent and it's fun."
Watch Robin's censored version of 'Blurred Lines' below!