Kim Kardashian has made her first public appearance since giving birth to daughter North on her mum Kris Jenner's show.
Kim, 32, appeared on today's (2 August) episode of
Kris
via video link with a recorded message for her mother, who watched it alongside guest P Diddy.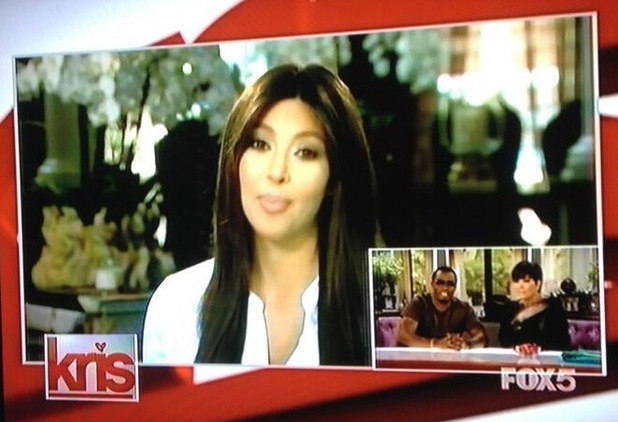 The new mum was dressed in a cream coloured top and wore her brunette hair in a centre parting, however the camera only filmed from her shoulders up - hiding her post baby body.
She told Kris: "Hey Mum, I just wanted to say congratulations on your new show. I'm sorry I couldn't be there in person but I'm just loving life a little bit too much at home right now.
"But I watch you every single day, you are so amazing, you really are born to do this. So I just want to say I love you and have an amazing show."
Following the video clip, Kris looked emotional and mumbled: "That got me!"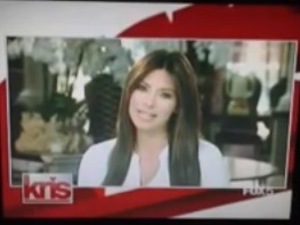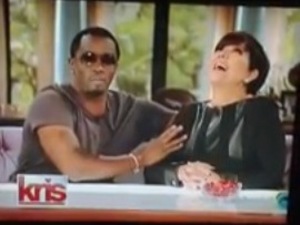 Earlier, Kim had teased fans by telling them that she would be making a "surprise" appearance on the daytime talk show.
She tweeted: "Getting ready to surprise my mum on @krisjennershow today!!!! You ready NYC? Tune in!"
Given that
Kim gave birth to daughter North West on 15 June
, she has been out of the spotlight for almost two months - and some followers could barely contain their excitement.
One wrote: "Yayy @KimKardashian has been in hiding for almost 2 months and she is finally coming out!!" Another said: "I'm not going to leave the house until I've seen @KimKardashian on #Kris."
Once she had appeared, a fan tweeted: "Oh my Lord Kim looked flawless #queen."
Kim's not the only star who has given birth this year, check out our gallery below!
Copyright: Love & Lust London