After spending months of quality time with her man Tre Holloway, Cheryl Cole is upset that their return to work will force them to spend time apart.
Dancer Tre's workload is increasing, and he's refusing to put his career on hold and live off his girlfriend's fame.
"Tre is a proud man, a strong man and a good man," says our insider, adding that his own "financial independence is very important to him."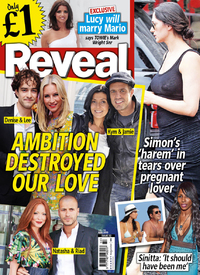 But for Cheryl, 30, memories of her first marriage to footballer Ashley - and fitting her life around his career - are still raw.
Our source says: "It was a breath of fresh air to have a guy who made Cheryl his number one priority. Ashley's schedule ruled their relationship. With Tre it was the other way around – she called the shots, which worked fine as long as he was on the payroll."
Cheryl endured public heartbreak over her failed marriage to Ashley, due to his persistent cheating, so since falling for loyal Tre, 29, in August last year, she's understandably been happier than ever.
And while she has no desire to hold her man back, she will also miss him and is eager to start a family soon.
Read the full story in this week's Reveal magazine.