Selena Gomez did a quick change from casual denim to full-on glamour yesterday for an appearance on US chatshow Jimmy Kimmel Live.
The
Spring Breakers
star arrived at the LA studios on Thursday (1 August) wearing frayed cut offs and a preppy shirt and V neck jumper combo, before changing into a glamorous red David Koma gown for the actual interview.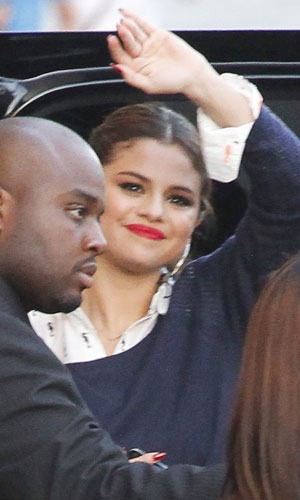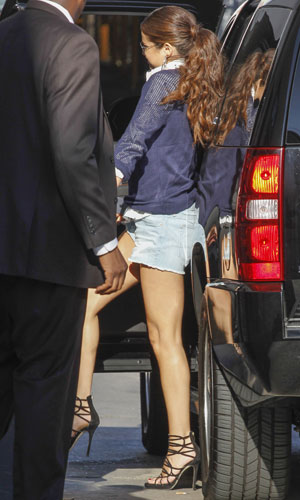 But while Selena looked fab, apparently that came at a price: she joked to Jimmy she was struggling to cope with her tight dress.
"I can't move, I don't know why I do this to myself," she laughed.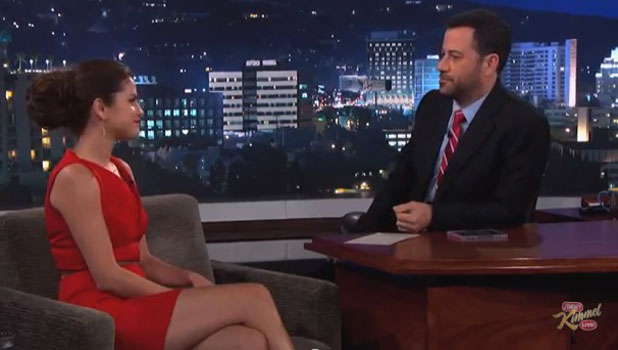 Selena, 21, appeared on the show the same day her new album
Stars Dance
burst into the US charts at number one.
"I can't believe it," she said. "After four albums!"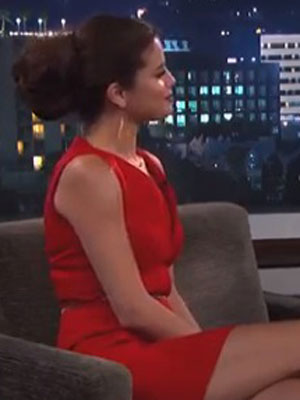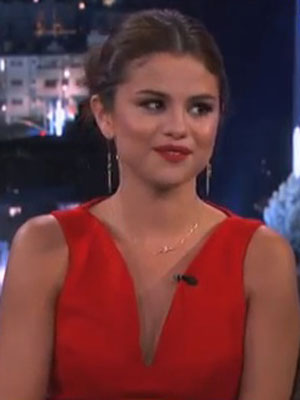 Selena admitted, though, instead of getting an exciting phone call about her achievement, she discovered her chart position from fans who screengrabbed the chart and sent it to her via Twitter. She initially thought they were mocked up images but as more people began messaging her she asked her mum to check it out and learned it was true!
Stars Dance
features the infectious lead single 'Come & Get It' and Selena's most recent track 'Birthday'. She appropriately enough
released the video for birthday on her actual 21st birthday
last month, 22 July.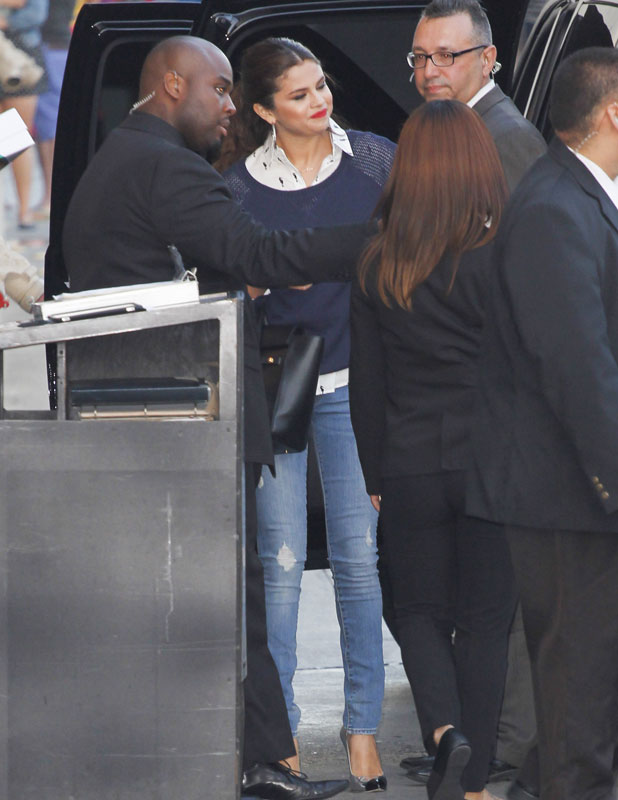 The 21-year-old also spoke about her baby sister, confessing that she probably wasn't ideal babysitter material. Her mum Mandy and stepdad Brian welcomed daughter Gracie last month; Selena's first sibling.
"I'm the babysitter that likes to cuddle and feed her and sleep with her. The moment anything happens down there or she throws up I'm like, 'here you go mum, thank you!' and kind of walk out. I'm not very helpful but she's so cute!"
Watch Selena's party-filled 'Birthday' video below: