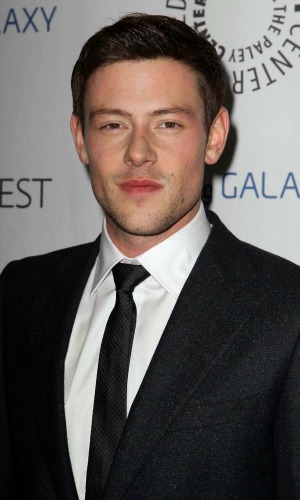 Glee are planning to write Cory Monteith's character out of the show in an episode that tackles the actor's real life struggle with drug use.
Speaking at the Television Critics Association summer press tour yesterday (1 August), FOX entertainment chairman Kevin Reilly explained that the third episode of the upcoming season will act as a tribute to Cory, who
passed away last month after overdosing on a mix of heroin and alcohol
.
Kevin said: "That episode will deal with the incidents directly involved with Cory's passing, [including] drug use."
However, Kevin did not make clear whether Cory's character Finn Hudson will die from a drug overdose like the actor.
Glee
is scheduled to return to US screens on 26 September with two previously written Beatles tribute episodes, although Cory will not feature in either one since he was absent from filming due to a stint in rehab.
Following the first two episodes, the award-winning musical comedy-drama will then take a three week hiatus.
Despite suffering a tragic loss, Cory's girlfriend and
Glee
co-star Lea Michele was apparently eager to get back to the set and start working again, according to Kevin.
Lea returned to filming yesterday
and tweeted: "First day of Glee today..And at my first wardrobe fitting for Rachel Berry for Season Five! I've missed her so much".
Earlier this week, she thanked her fans for "helping her through" this devastating period of her life.