Justin Bieber is on the way to completing his sleeve of tattoos after getting a large pink rose inked on his right arm last night (1 August).
We've lost count of how many tattoos Justin's got, but the global pop star is certainly intent on adding more to his collection, as he headed to popular celebrity tattoo parlour Bang Bang in New York.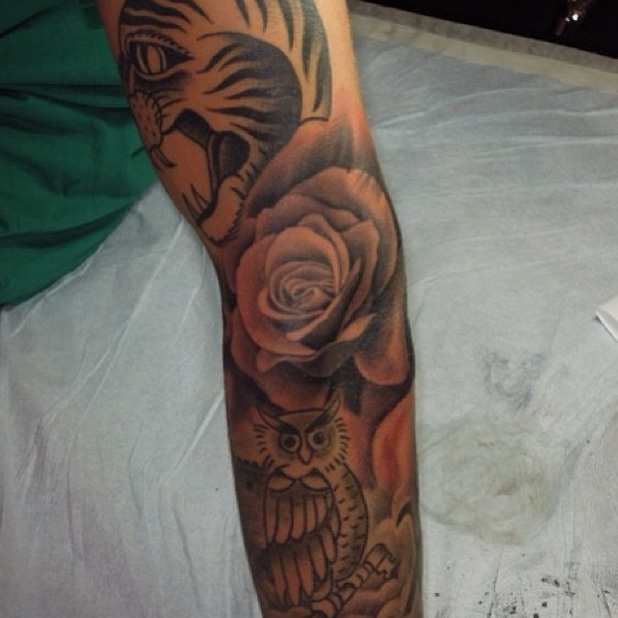 Bang Bang, who
regularly tattoo Justin and inked his mum's eye onto his arm last month,
also posted two videos of Justin throughout the process.
The pop star, who also has three rose tattoos on his leg, dressed casual in a green T-shirt and baseball cap as he flaunted his impressive floral motif in videos posted to Instagram.
Justin, who still performing on his mammoth world tour, also shared some photos of his new design, simply captioning them as "art".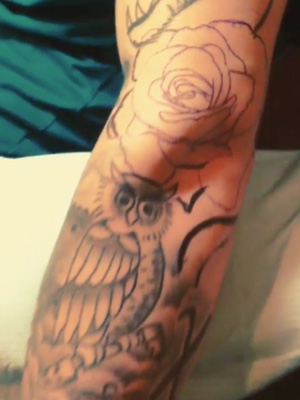 Meanwhile the 19-year-old is celebrating a successful music career after his 2010 hit single 'Baby' broke a new sales record in the United States.
'Baby' was honoured with the Diamond Award by the Recording Industry Association of America, making it the highest-certified single sold in US music history. Justin's single went platinum 12 times in America, racking up an impressive 3.9 million track sales and more than 876 million views on VEVO.
Taking to Twitter, he said: 'Thank you so much. #honoured. #History #diamond."
Watch Justin show off his tattoo sleeve in the video below!