Cheryl Cole has joked that looking after children makes her act and feel like a "crazy person"!
The 30-year-old former Girls Aloud star crashed onto her bed and pulled a silly pout after a long hectic day of babysitting on Sunday (28 July).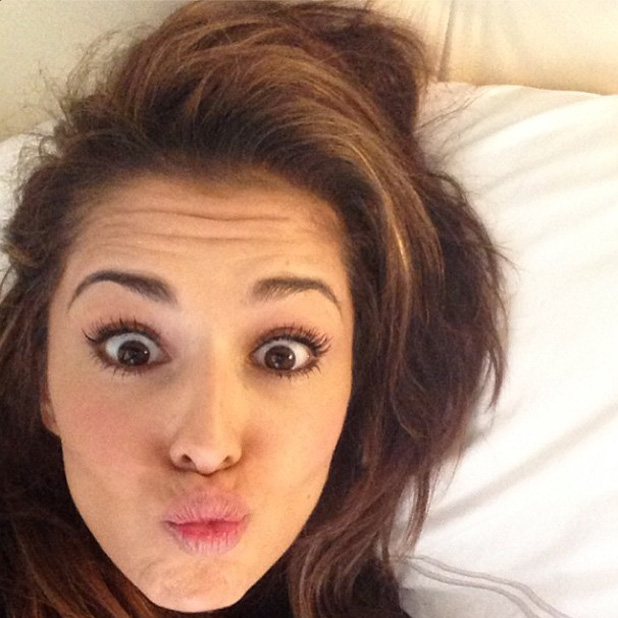 In the close-up selfie, Cheryl said: "#Notetoself this is what children do to you! Make you look/act and feel like a crazy person. #crazysundaynotlazysunday."
Well, at least it's good practice for Cheryl in the future!
The former
X Factor
judge, who is dating dancer Tre Holloway, has kept herself out of the limelight since splitting with her Girls Aloud band mates at the end of their TEN tour in March, but last night (1 August) teased fans that her break from music may be coming to an end.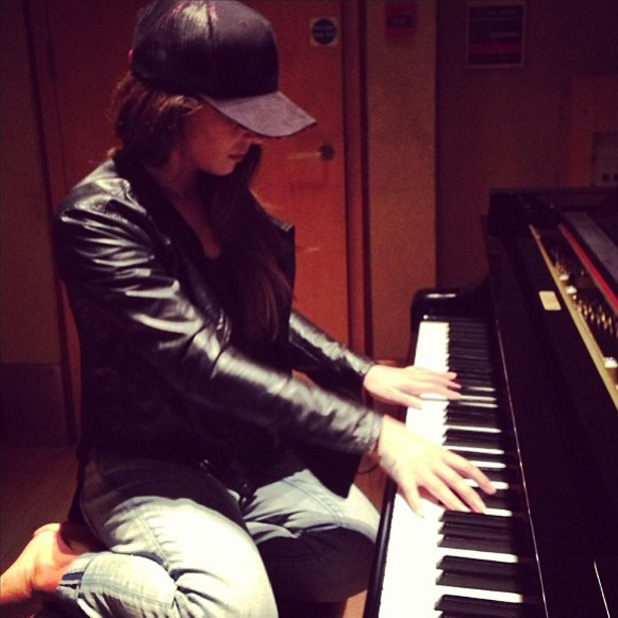 The 'Fight For This Love' singer appeared to be back in the recording studio, after she posted a photo of herself playing the piano. Cheryl looked raring to go as she posed in a leather jacket, jeans and baseball cap while playing on the piano keys.
In April, Cheryl told
Daybreak
that she had "no plans" to work on any new music. She said: '"It's exciting that I actually don't have any plans for once because I got a little way in with the third album and then decided to put it to one side so I could focus on the Girls Aloud tour and that's just come to an end, so I actually don't know."
Cheryl has notched up three solo albums since embarking on a solo career. Her third studio album,
A Million Lights
, which was released last year, included hits such as 'Call My Name' and 'Ghetto Baby'.
Watch Cheryl's music video for 'Fight For This Love' below: