Amber Rose has shared a few adorable pictures of herself and new baby son Sebastian going for a swim!
The first time mother gave birth to little Sebastian "Bash" Taylor back in February and is already taking to parenting like a pro.
Since her son's arrival, 29-year-old Amber has been careful to not post too many pictures showing his face or entire body. However, yesterday (1 August) she decided to give her fans a glimpse of how quickly Sebastian is growing with a few swimming snaps.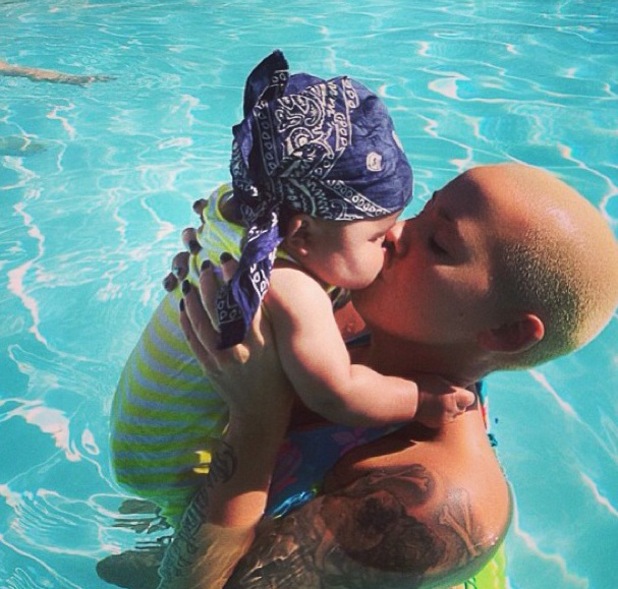 In two of the pictures Amber is seen kissing the five-month-old adoringly while he wears the cutest blue bandana around his head and a stripy yellow bathing suit.
She captioned one of the photos: "Lovin Sebastian up in the pool #Bash" and added: "Munchie & Mommy Time".
The model is also wearing a colourful swimsuit and has her tattoos on display - one of which is
a portrait of her two pet pug dogs, Pauly and Franky
.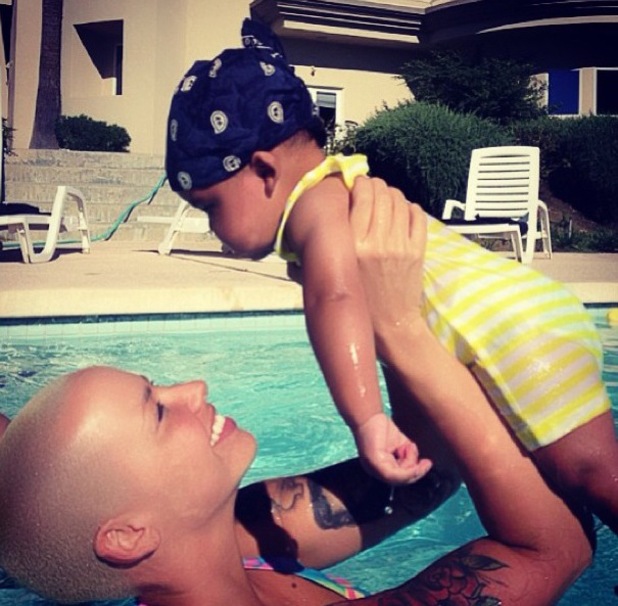 Last month Amber and Sebastian's father, rapper Wiz Khalifa,
tied the knot in an intimate registry office ceremony
.
The couple had been dating since 2011, following Amber's high profile break-up with rap star Kanye West, who she was in a relationship with for two years.
Amber and Wiz are now planning to walk down the aisle again in a second ceremony in autumn, where they will invite all of their family and friends to celebrate with them.
What do you think of Sebastian's cute swim suit? Let us know below.
More celebrity babies who have arrived this year - gallery
Copyright: Love & Lust London